Now that I've finally broken my habit of calling the classic B3 organ a "B12" [I'm a vegetarian], I'm happy to report more accurately that we've officially reopened the studio in its new location, at 1200 French Settlement Road, in Lincoln, VT. Even though we've been recording all along, our move into the new building is a momentous occasion.
I'd first like to thank a few people, who have stood by me and helped me keep the momentum going, during a very challenging construction phase. Notably, my building angels include master musician & carpenter John Dickason, sons/carpenters Wilder & GusYost, daughter Anna Snipes and her significant other, the creative woodworker Pete Terwilliger, all around get-it-done partner in crime, jack-of-all-trades Logan Rotax, design & build artisan/neighbor Matthew Lee, and my plumber Dean Preston, and electrician Tim LaFrambois. Not to mention friend & ally Jeff Richards, who donated barn board he salvaged in NH, material that now graces an amazing set of hand-constructed venue walls.
Add to that list, incredible volunteers who showed up for a grueling work day of insulation/ceiling installation: Glo Webel, Jamie Gage, Suzan Seymour, Nikki Lee, Barry Gerard, Lutalo Jones, Kenna Lee, & Donald Brumfield. While a lot of these epic moments seem to get swept away in the frantic push to meet immediate goals, the camaraderie and good will of all these folks will never be forgotten by me. Our neighborly pot luck after work, warmed by a wood stove fire, and the passionate conversations between friends old, and new, will live on in the timbers and newly painted walls, of a now beautiful space, created by many hands. Thank you, dear friends! and including several spouses who supported from behind the scenes, and those who were involved in the initial design phases, like Stefan Jacobs, and Jeff Berln.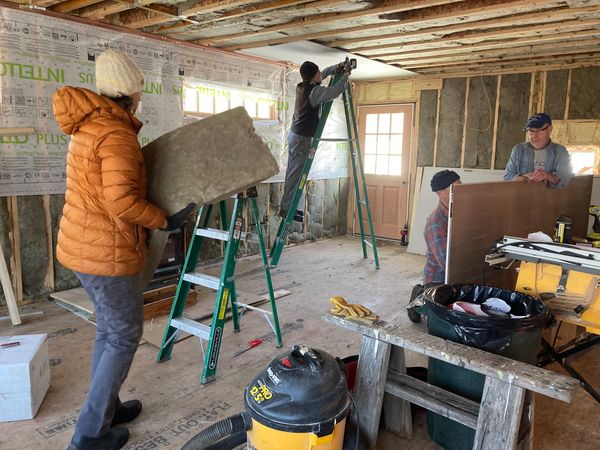 Our first session in the new building brought Migmar Tsering, Tibetan songwriter & musician, into the studio. He found us thanks to Vermont Public's folk DJ, Robert Resnik. who accompanied him as co-producer. It was the perfect start for our fledgling space. Migmar is a calm, friendly, good humored and powerful performer. It was sheer pleasure to get lost in the landscape of his songs. Despite a new heating system that was not fully cooperating, blasting too much heat and gurgling like a mountain stream, Migmar and Co. helped me not freak out, or worry too much about what was beyond our control. I can't wait to settle into our next session, coming up later this week. The room is more prepared for him, and I will be happier, to know I can set everyone at ease without doing back flips.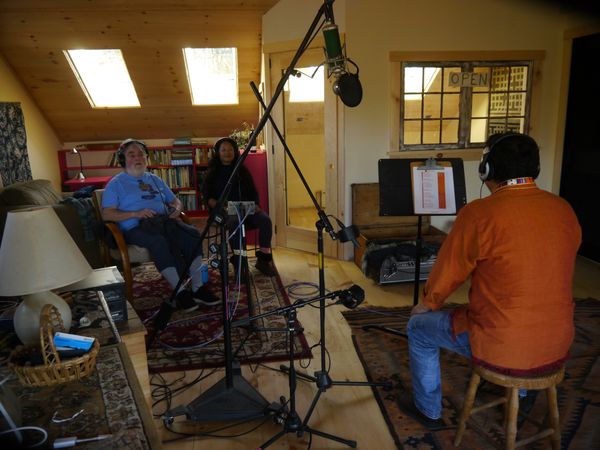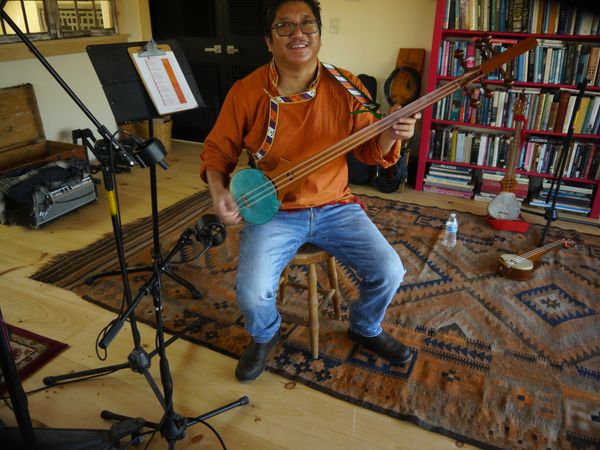 Next session: cutting basic tracks for singer-songwriter Freya Yost's first album, with keyboard player Ray Paczkowski [Soule Monde; Trey Anastasio], and drummer Jeff Berlin [Jeffrey Foucault; Bow Thayer]. In two days we tracked 7 songs, then followed up a few days later, with guitar tracks for another three. The photos really do tell the story!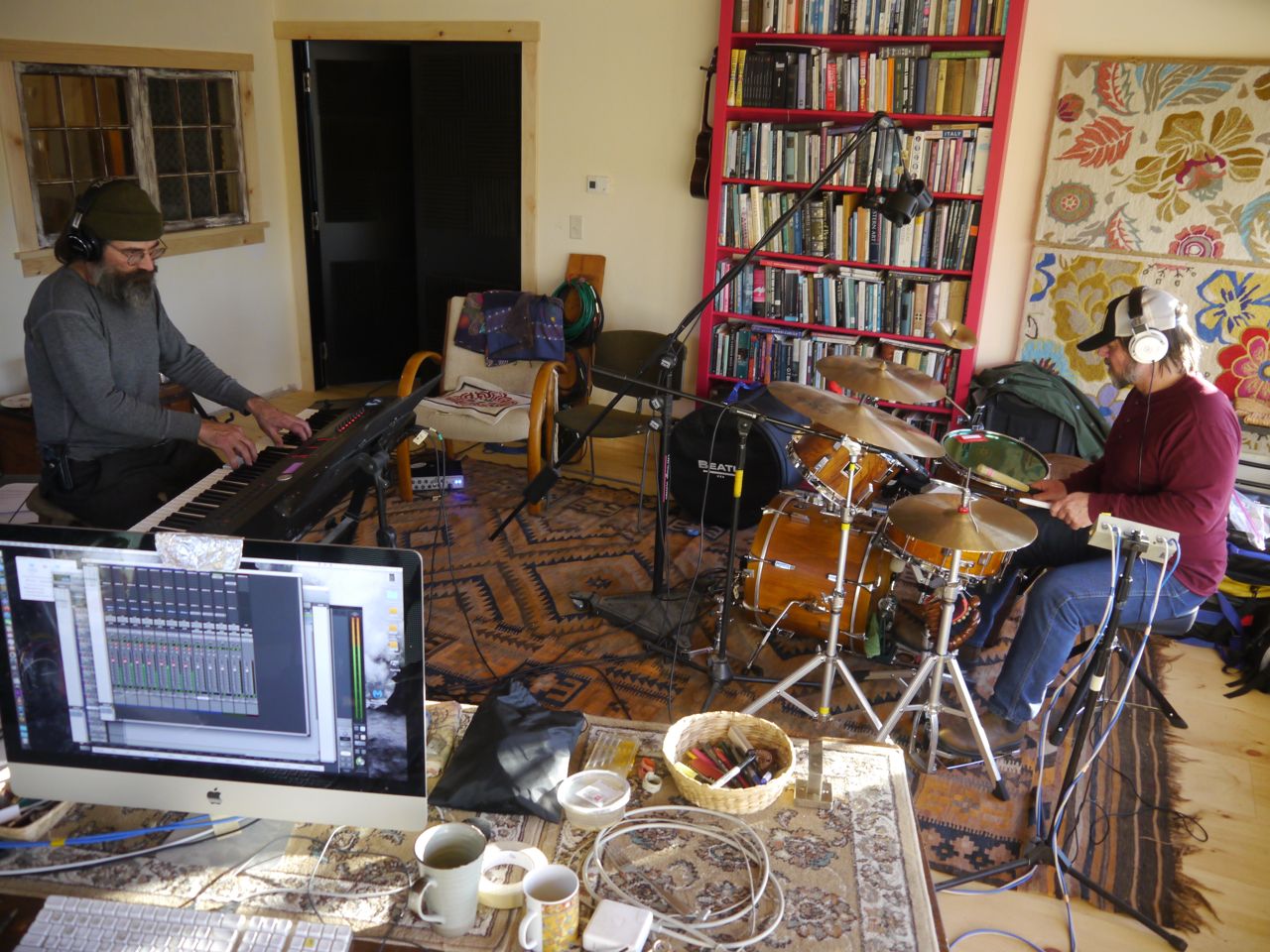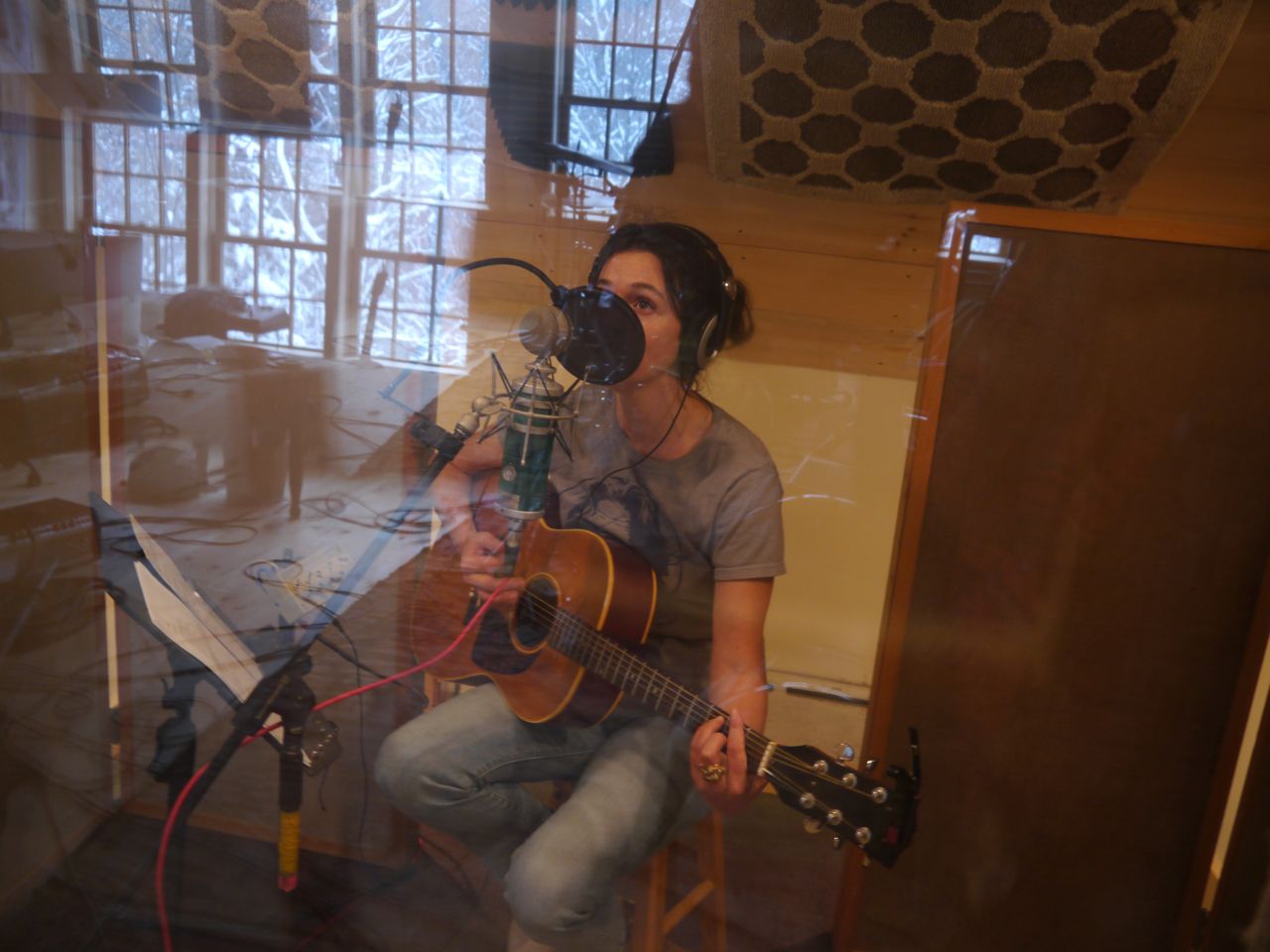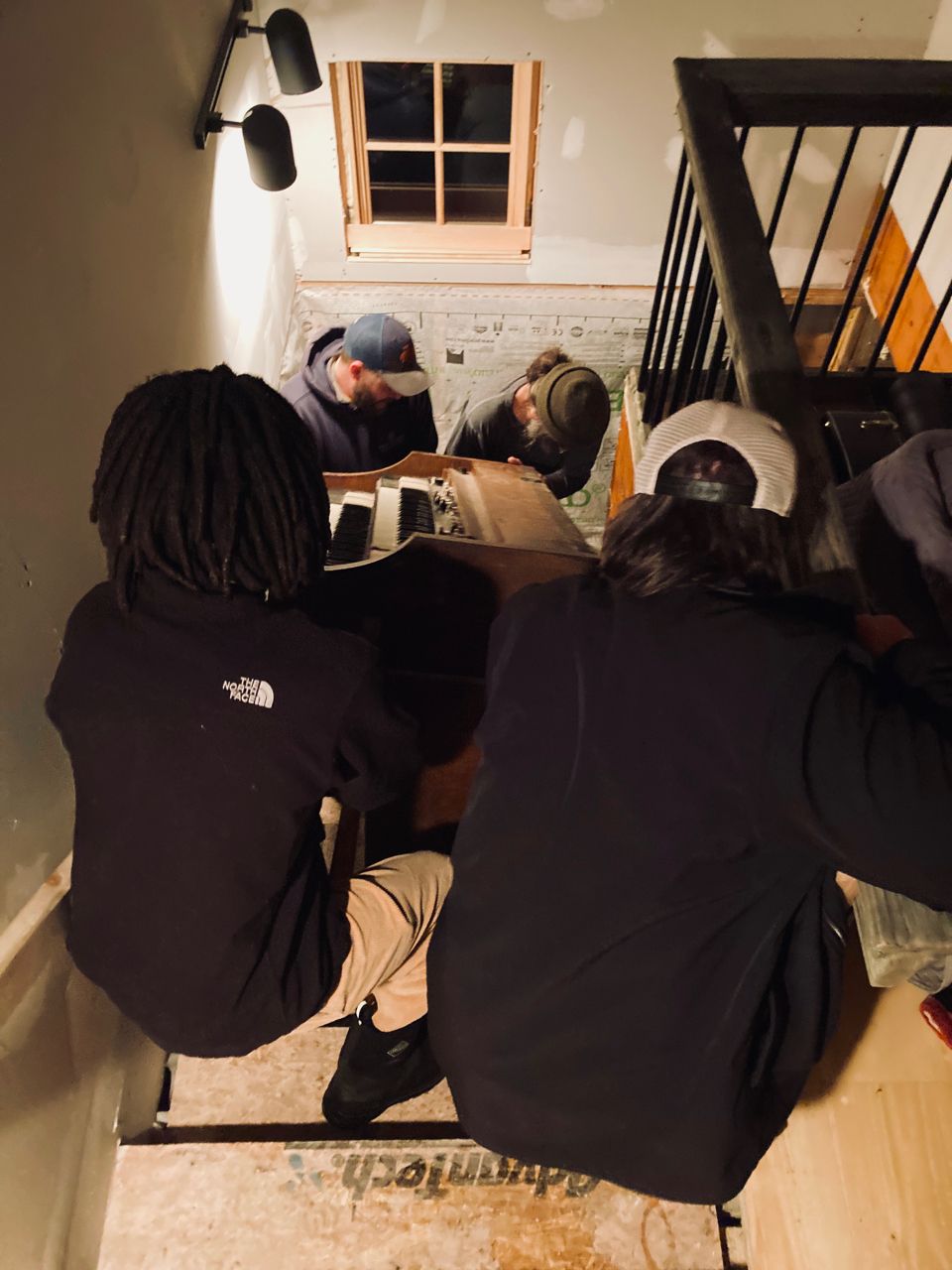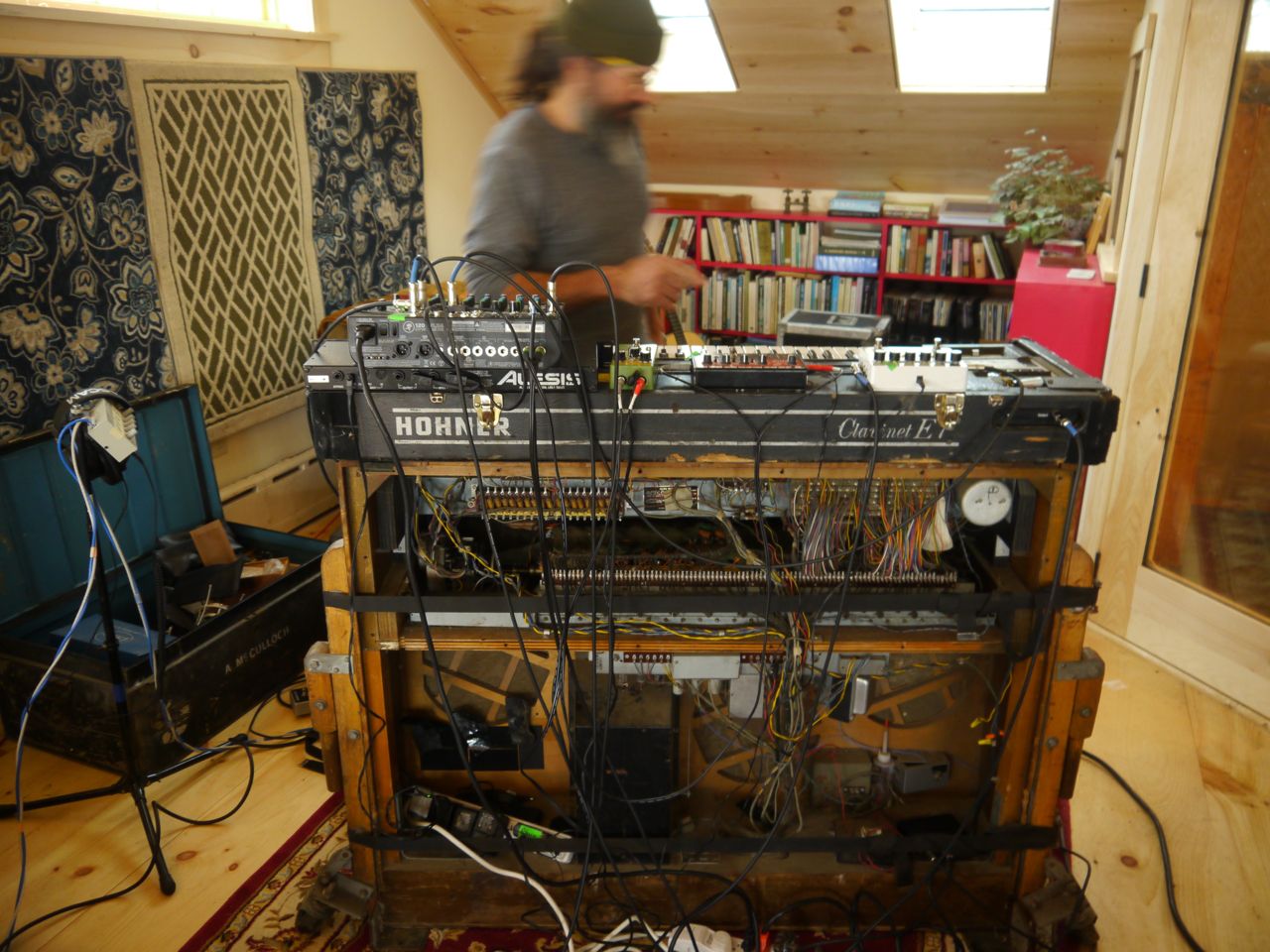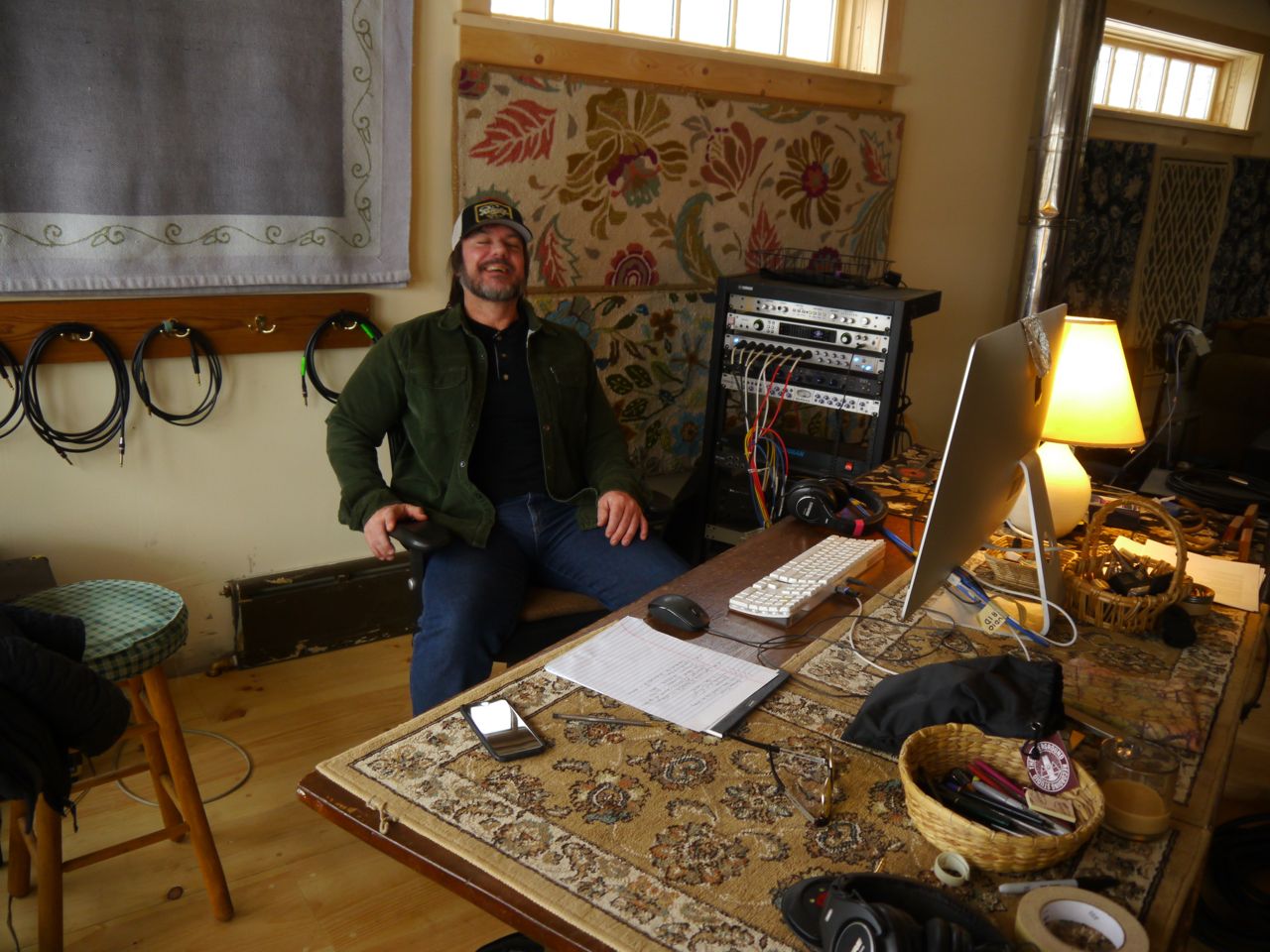 It was also my pleasure to bring my production tool-kit to the Underground Studio in Randolph VT in December, and work with the amazing Vincent Freeman for the first time. I'd heard so many glowing reports about Vincent's engineering skills, as well as his "great human" status, from my client singer songwriter Jamie Gage, who has hosted a live stream concert series with Vincent, going on now a couple years. Let's just say, he did not disappoint :). We brought in keyboard/B3 organ player Ray Paczkowski with bandmate [Soule Monde} drummer Russ Lawton, and worked on several of Jamie's original songs, hashing out arrangements and tweaking the groove, to get just the right feel. Here are a couple snapshots of that session; kudos to the Underground for having a freight elevator to bring in gear!!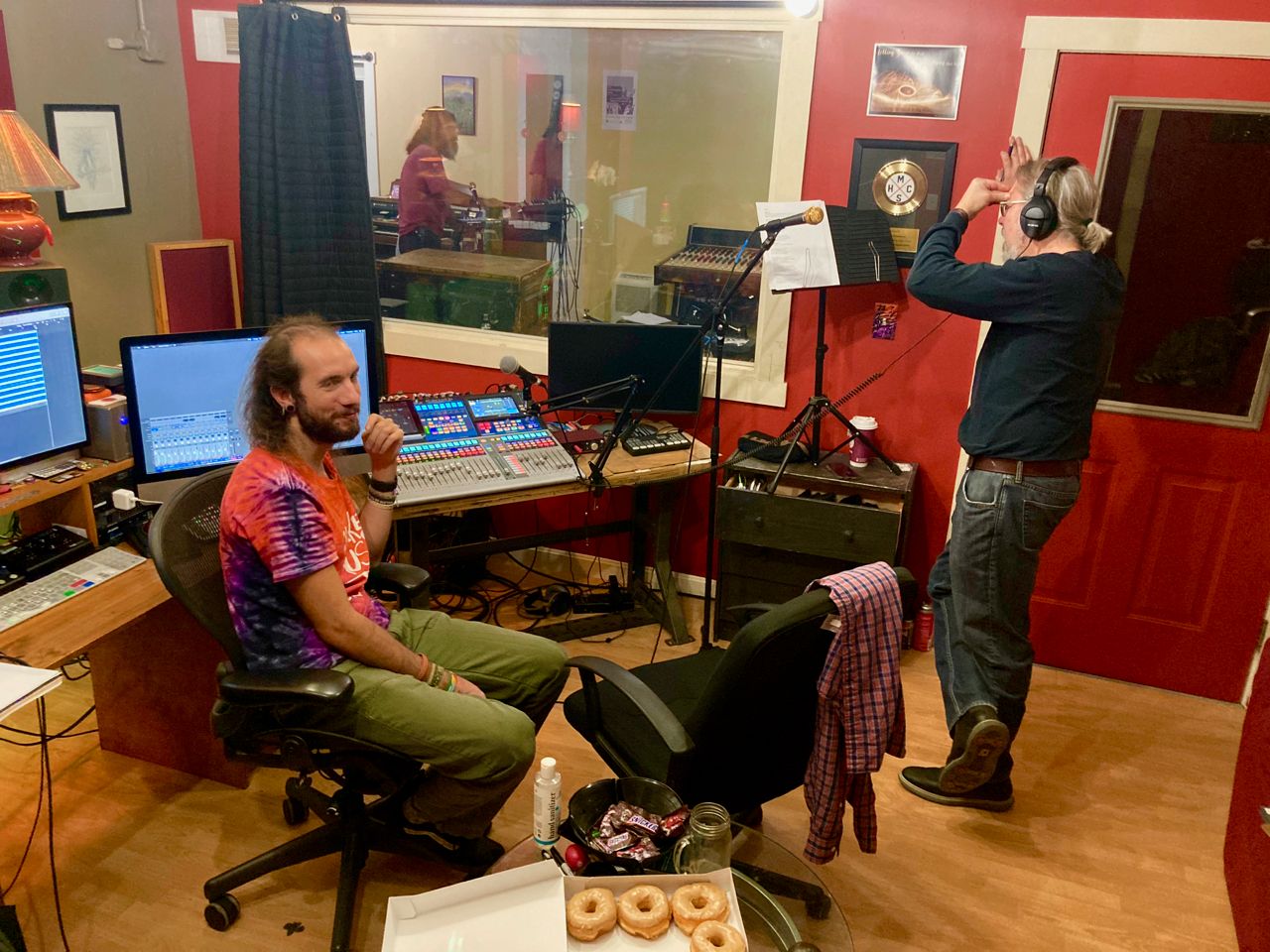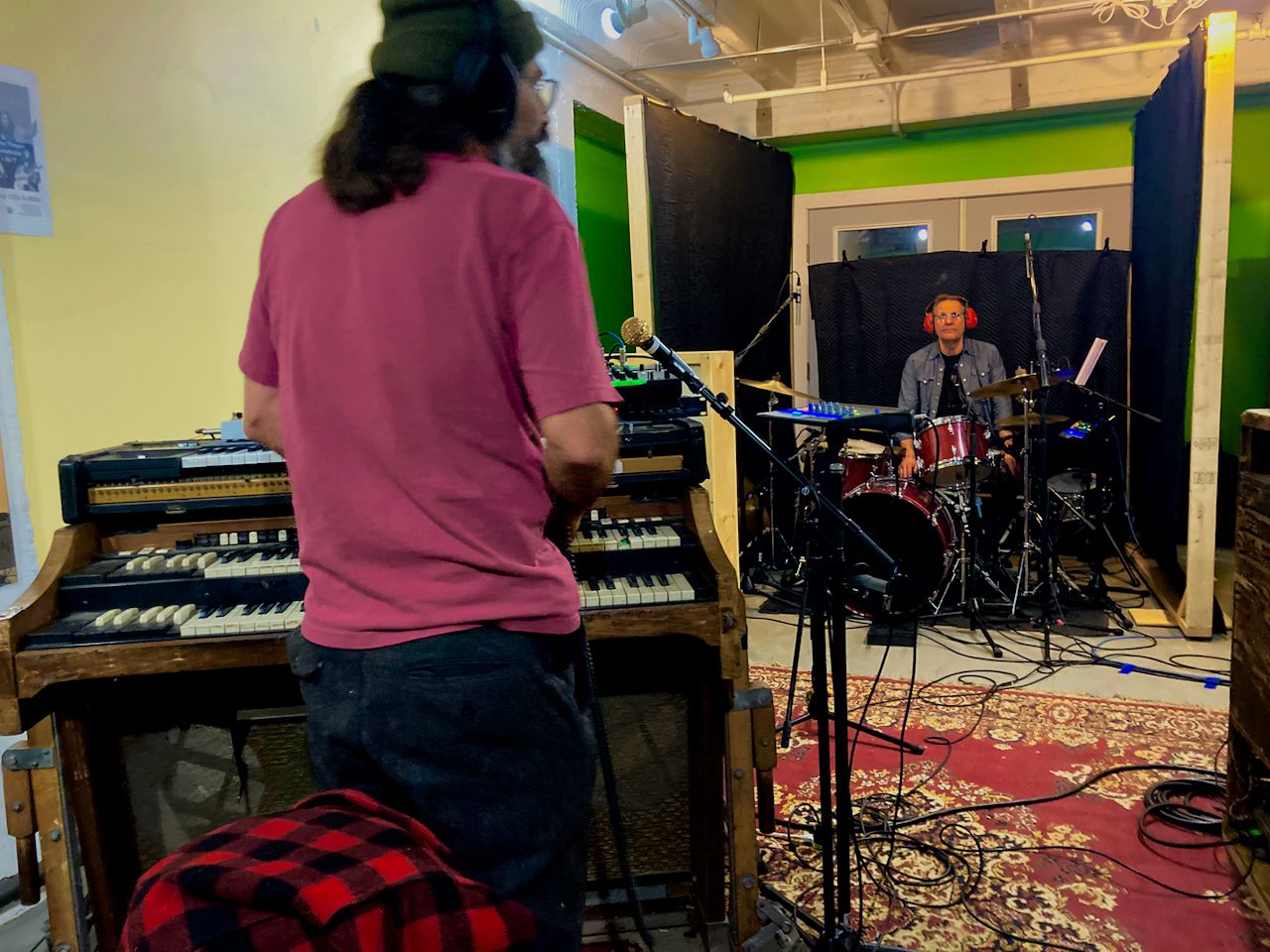 What's up next at Pepperbox Studio? Mark Pelletier of the Hayburners starts work on his solo project this month, ditto Rebecca Turmel, working with producer Jim Yeager, and an acoustic-oriented new album from John Dickason is planned to break ground in February. Ongoing, we'll be expanding tracks with Migmar Tsering, and finishing production on Freya Yost's album, with long distance help from guitarists Val McCallum and Steve Mayone.
We look forward to a grand opening/open house in late winter/early spring ... until then, please contact me to schedule a studio visit, if you are interested in our recording, editing or mixing services!