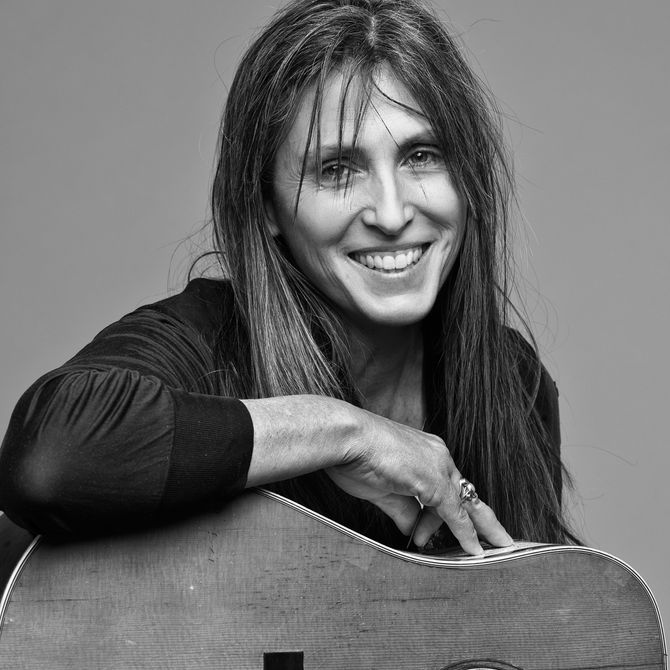 THE ARTIST
Kristina Stykos is a music producer, recording engineer, songwriter, musician, radio host, podcaster and author, based in Vermont.
Kristina holds producer credits for upwards of 30 albums crafted at her treetop recording space, Pepperbox Studio: a solar, wind and generator powered, fully off-grid operation. Finding a niche in artisanal, acoustic music production, she went on to found a small, independent record label, Thunder Ridge Records, and dedicated herself to supporting musicians using honest and organic production techniques. In 2008 she launched her work as an audio engineer to a new level, by earning a certificate in studio production from the Berklee School of Music in Boston. Since then, her engineering work has expanded to include both music video and podcast creation.
River of Light, Kristina's 7th solo album, was recently selected for the #2 position on County Tracks "Best Vermont Albums of 2019" list, following previous designations as "Best Songwriter of 2013" and "Best Vermont Album of the Year" [2005] by the Barre/Montpelier Times Argus. Kristina's music and songwriting have been supported by artist residencies at the Ucross Foundation and Brush Creek Foundation for the Arts, both of Wyoming. Her poetry book Ridgerunner [2020] is supported in part by the Vermont Community Foundation.
Kristina has collaborated on projects with a wide range of talented friends & associates, including concert pianist Philip Aaberg (Raven), emerging songwriter Ariel Zevon (The Detangler), progressive rocker Bow Thayer (Shooting Arrows at the Moon), Val McCallum of the Jackson Browne band (River of Light), and Brooklyn based musician/producer Steve Mayone (Beautiful Blood). She has mentored other women to become both competent and confident recordists, done live sound mixing for festivals & local shows, and produced concerts large and small for other touring musicians. She is also an avid gardener, who hires out to improve flower gardens & landscapes, as Gardenessa.
On Fridays, Kristina and co-host Emily Howe can be heard "Streaming Live from the Cow Pastures of Home", on Royalton Community Radio, WFVR 96.5. FM, out of tiny South Royalton, VT. Their weekly, somewhat zany, hour-long talk show  11th Hour Radio is now entering its 7th year, and is also released as a podcast on Apple Podcasts and other platforms.
Subscribe To My Patreon Page