When you know it's time to upgrade the studio software, you heave a sigh of .. not relief. You knuckle down and remind yourself that it's just something that has to be done. Make sure there is nothing scheduled for a month, and clear your calendar. Expect glitches. There are sure to be glitches. You're jumping from Pro Tools 10 to 12? Suck in your gut. Chart it out. Consider your hardware and your cables. It's always the little things that are going to hang you up. Don't try to quit coffee now.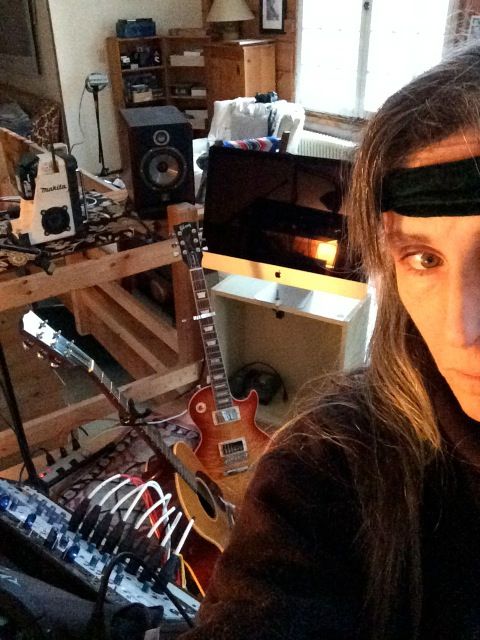 Maybe if you keep two systems going, the old one on the old computer, and the new one on the new computer, you can proceed without breaking stride. So I got halfway into the change-over, and some really great sessions came in.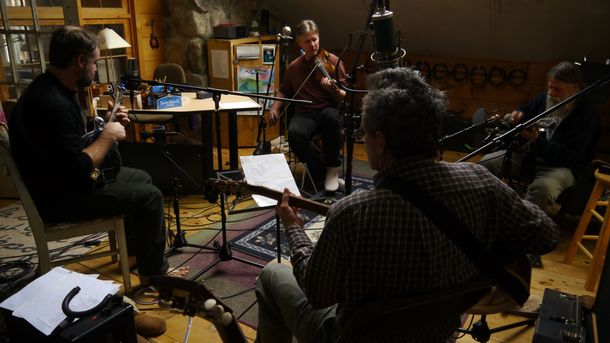 This is Turnip Truck. I am in love with their version of "Jesus on the Mainline". And you had to fall in love with them when you heard them crank out a lively rendition of "Cash on the Barrel". Just waiting to see how much further they want to go with a great acoustic sound!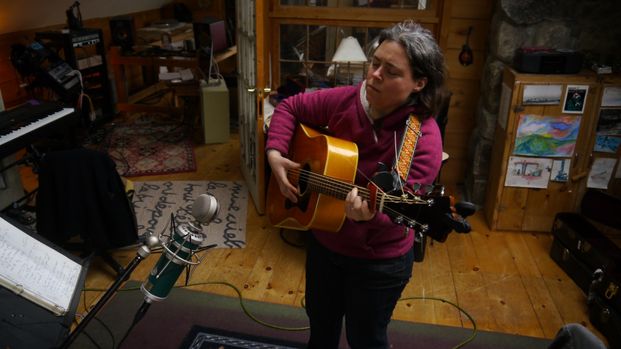 And this exceptional singer-songwriter? Miranda Moody Miller. I've had ear-worms of her songs all weekend. "Holding onto Hopeful" cannot be eradicated. Nor should it be! The message is real and compassionate. We worked on redoing her guitar parts without the vocal, set against the backdrop of drummer Matt Musty's beats recorded a year ago. Did I mention that Matt's been backing Grace Potter? I guess we snagged him just before he hit the big time. Hoping to get him back in the studio for a couple new tracks!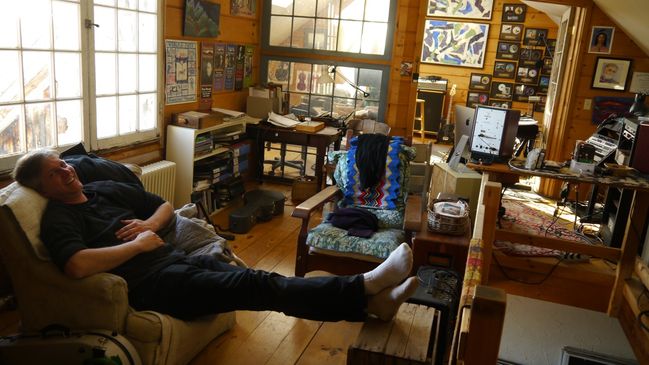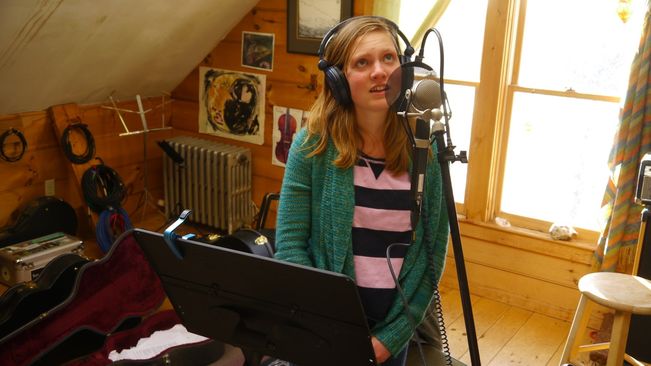 And then there's Sophie! Her last year of high school and an ambitious calendar, including one of the lead roles in her school's annual musical! We'll be working on a few of her original songs, adding accompaniment by her wonderful dad, Andy. Such a treat!