THE BIG STAGE: A NIGHT WITH JACKSON BROWNE

The daffodils are up and last night we took a quick trip to Boston at
the invitation of Jackson Browne, who made room in his show at the
Blue Hills Pavilion for Ariel to perform a couple of her songs from
"The Detangler". I'd say they treated us right, but that doesn't nearly
describe it. This group of hard-working music people has a collective
heart of gold. Here are a few photos: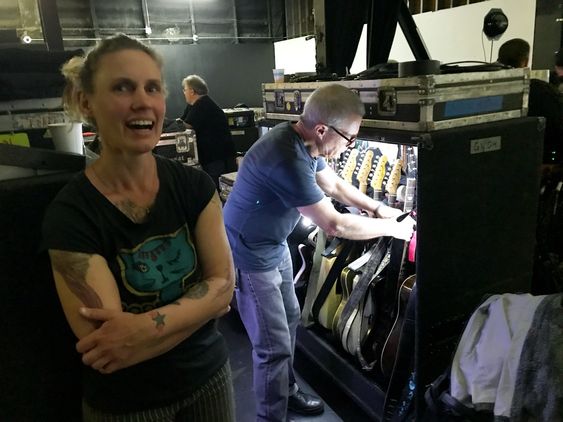 Ariel Zevon with guitar tech David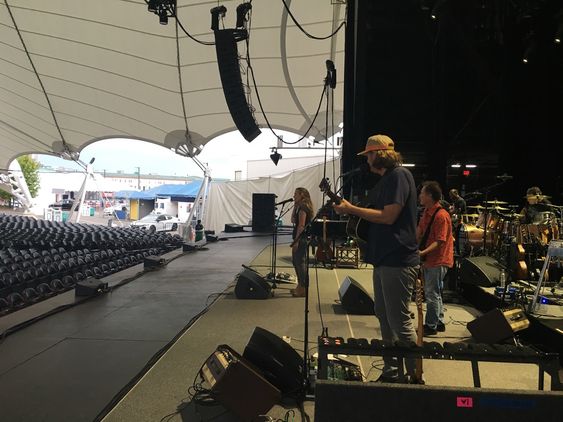 Ariel Zevon, Val McCallum and Greg Leisz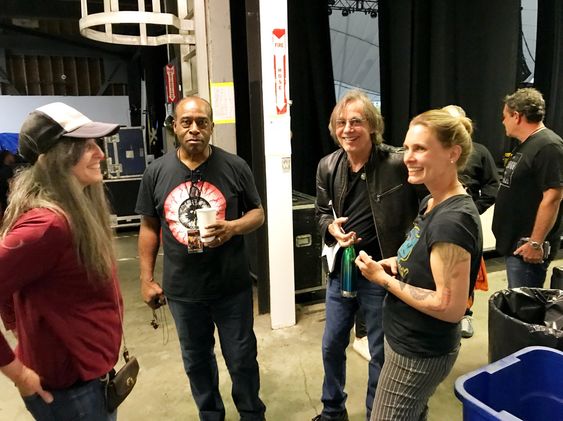 Kristina Stykos, Jeff Young, Jackson Browne and Ariel Zevon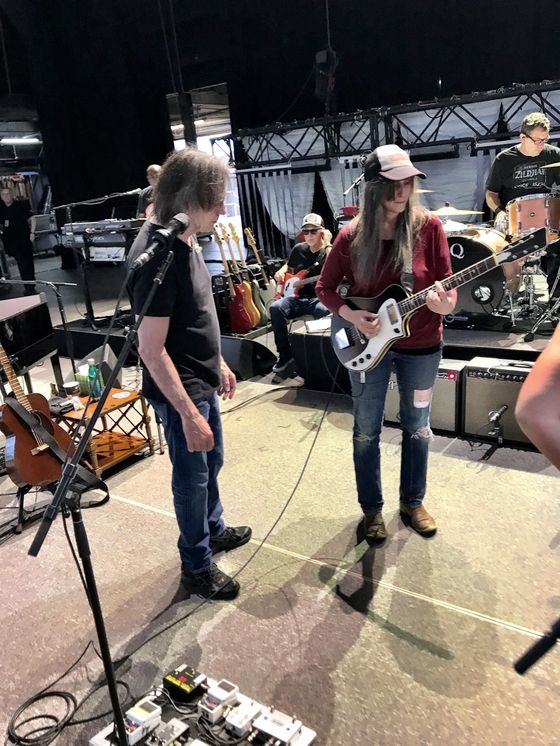 Jackson Browne and Kristina Stykos
THE AMAZING KOSMIC KELTIC OF JENNINGS & MCCOMBER
There's so much going on in the studio! Kara and Andy Watters Lake,
a.k.a. Jennings and McComber, have been hard at work laying tracks
for their new album, an acoustic masterpiece.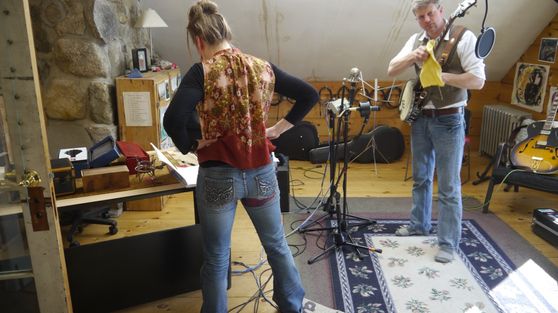 Kara and Andy Watters Lake
 Andy Lake and son Sam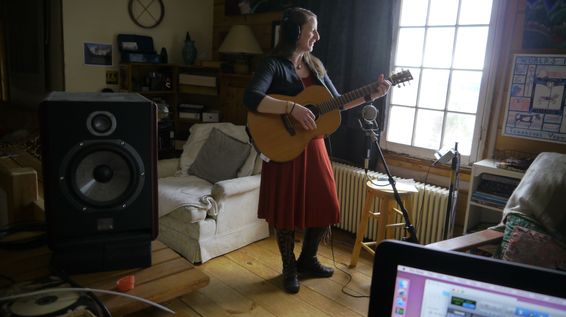 Kara Watters Lake
Kara and Andy bring so much joy into the room, I don't know what I'll
do when they finally are done recording and leave. But leave they must,
for the world needs this album, full of soaring hopes and dazzling dreams.
Their original songs that they sing as a duo out and about Vermont present
a powerful dose of human kindness, compassion & craft. I am so excited
and honored to be producing this with them!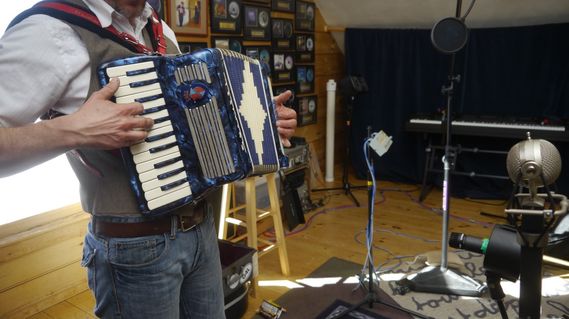 Andy Lake
FROM THE BLUE HILLS OF MAINE: BEN PFOHL
Although we talked about Ben doing an album years ago, we did not
make the commitment to it until this year. Now he's unstoppable or
rather his songs are unstoppable as they come often careening,
sometimes elegantly flowing, out of his dynamic vintage Gibson
guitar and his gravelly, expressive voice.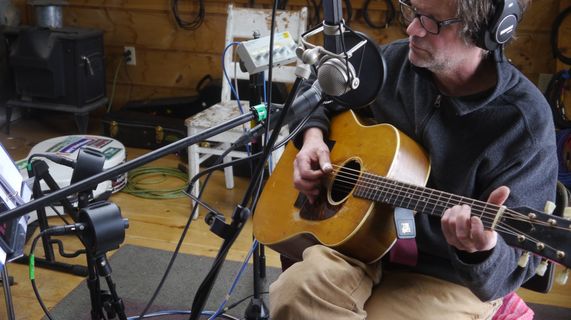 Ben Pfohl
There is a lot of angular,cowboy poetry here, blunt and graspable, with
a poignancy and drive all its own. I'm proud to be producing this album
with Ben, as I help him shape his top notch performances into recordings,
featuring his impeccable writer's skills and punchy country pickin'.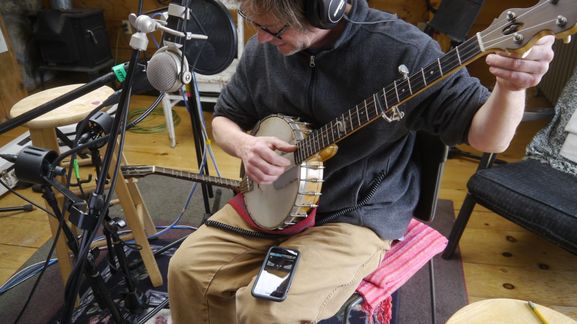 Ben Pfohl
REAL VERMONT COUNTRY FROM SONGSTRESS CAROL HAUSNER

What an incredible pleasure to finally be working & hanging out with
an artist I'd heard about for a long time but never really gotten to know.
Carol's well known in bluegrass circles for her gorgeous high lonesome singing

style and fine songwriting. Now don't I know it!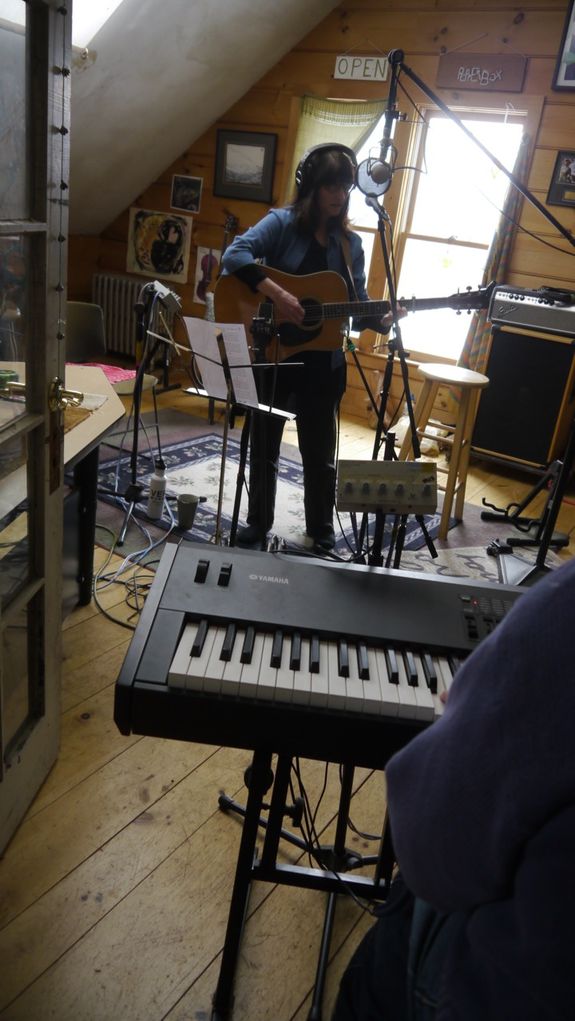 Carol Hausner
Getting inside the song is what it's all about, and Carol's encouraged me
to add some parts - on mandolin, bass or whatever works, so it's getting
more fun by the minute! We've been entertaining guest appearances
by her musical friends, including Jonathan Kaplan ("the doctor"), Danny
Coane, and Rachel Sucher, which keeps it lively and interesting around here.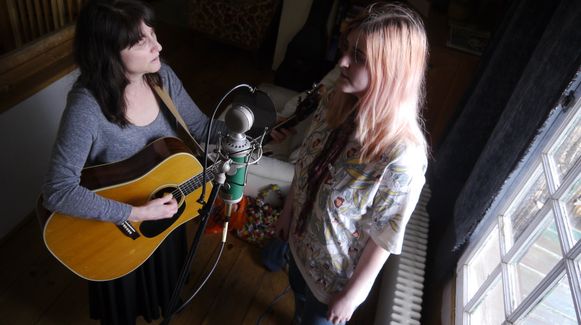 Carol Hausner and Rachel Sucher
A few of the songs lean folk-wards, and I've had a great time employing
the multiple voices of my many guitars, each with it's own special personality
and sound. This record should be done in a few months, and I'm pretty excited
to be producing it with Carol!