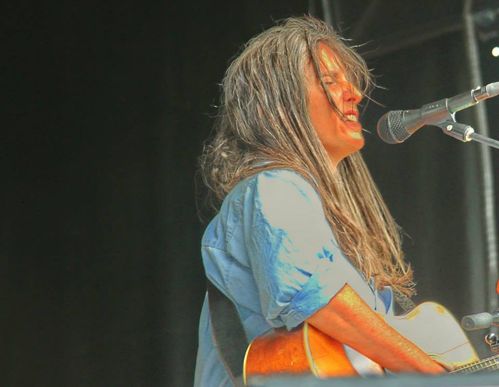 photo by Cheryl Jones Lavoie
I've been doing everything but writing news here, since May. Now it's October. I'm going to try to recap.
What a fantastic local radio station we have in WGDR, in Plainfield, VT! During their spring fundraiser, I was invited for an interview, to talk about my new album Wyoming Territory and other projects on Merry Gangemi's show: Woman Stirred Radio. It was also fun to meet and greet with music library coordinator Josh Hayes-High and station director Kris Gruen, who called in. Here is the link: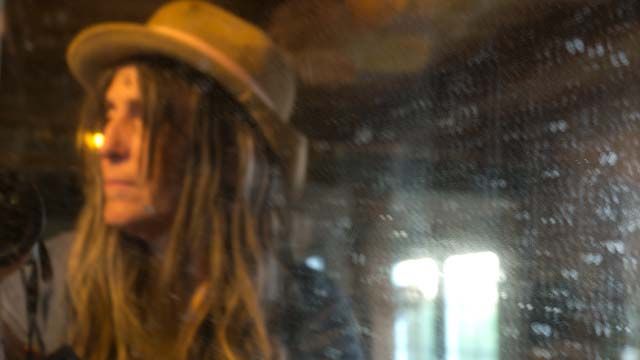 May was also the month of plotting with friend and co-host Emily Ferro to produce our own radio show. The first broadcast of 11th Hour Radio aired on Royalton Community Radio, May 20th of this year, and we have since gone on every Monday at 11 am, and via podcast. Check out these links: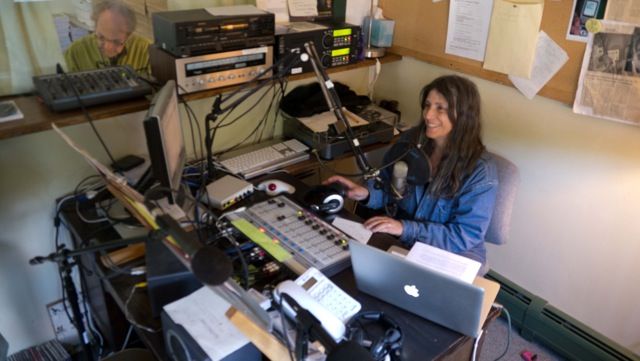 Another endeavor during month of May - intern Amelia Moore, a Randolph High School senior, came into Pepperbox Studio to learn a little about Final Cut Pro and further the cause of my Youtube channel and music videos. She single-handedly captioned my track "Raven, Raven" from the album Raven, and allowed us to make available yet another one of my songs as an online video. This is not an easy thing to do, to get one's back catalogue produced and uploaded to the internet's most-watched video sharing site. Thank you, Amelia! Here's the link: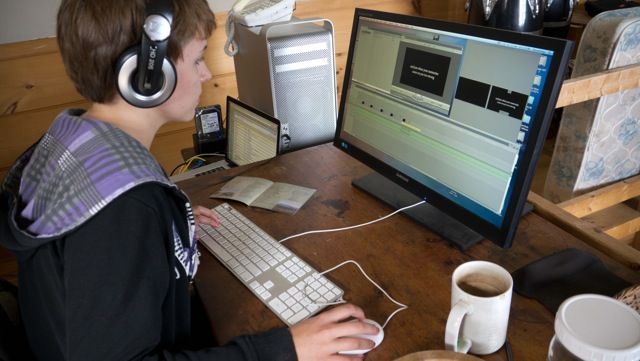 Congratulations to friend and cohort Julie James! It was stiff competition last year with me in the middle of finishing up two albums of my own, but somehow in the midst of that we wrapped up Daydreamer, Julie's 2nd solo album on Thunder Ridge Records, produced by me! I've been working with Julie now for a number of years, and her talents are many – thanks to her expertise and experience in video, Pepperbox Studio is now involved with video production, and has taken a huge leap forward into music video – she's collaborated with me and helped me learn new skills … when she's not working on her own music! Check out her awesome songs: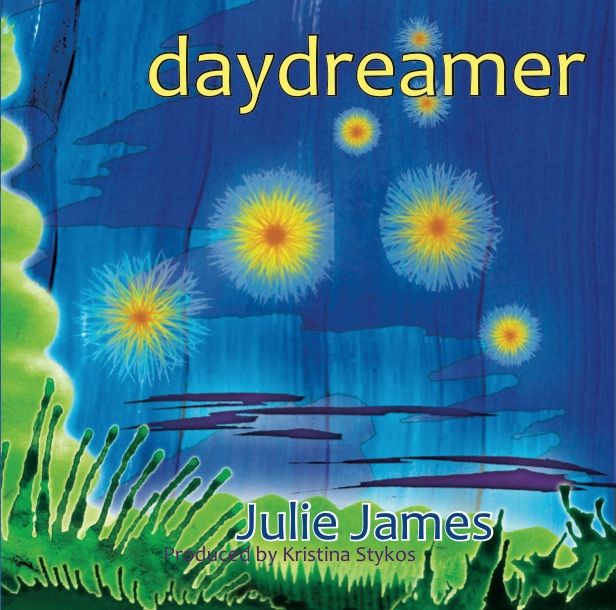 Did I mention that master fiddler Patrick Ross came by Pepperbox Studio in May to compose – on the spot – soundtrack music for the PuppeTree's newest production: Swimmy? What a fun day! PuppeTree artistic director Ann Legunn, Patrick and I collaborated - a lively, day-long exchange of creativity and laughter - as the original soundtrack was born and digitally captured. The music went on to be used in performance and the show opened this summer to much acclaim. Congratulations Ann – you are a much-loved client at Pepperbox Studio!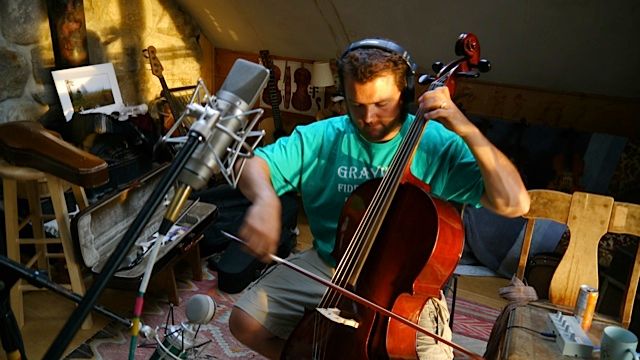 What would the spring be without gardening? This is the time of year I pry myself away from the computer screen (somewhat) and get active outdoors. And this was the year I finally built a website for my gardening business. Here is the link: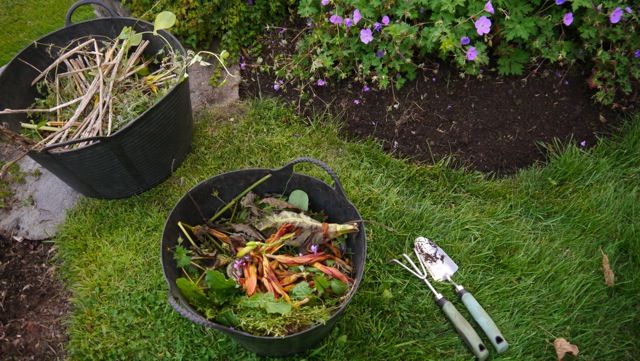 Okay, I admit it. I was mostly gardening for my clients in June, and hanging out on social media during my down time. But I did manage to organize a live music event for the Rockfire Festival, which we pulled off despite copious amounts of torrential, unmitigated rain. I had originally booked a band from down Dorset way, called Gold Town. They're good, but they put me in a difficult position when they double booked themselves & only figured it out a week before our festival. Lucky for me a bunch of other guys up in Montpelier, who happen to be my friends, came to the rescue: Big Hat, No Cattle. Thank you, boys! We had fun under the tent, with a hearty group of your loyal fans. Let's do it again, under better conditions!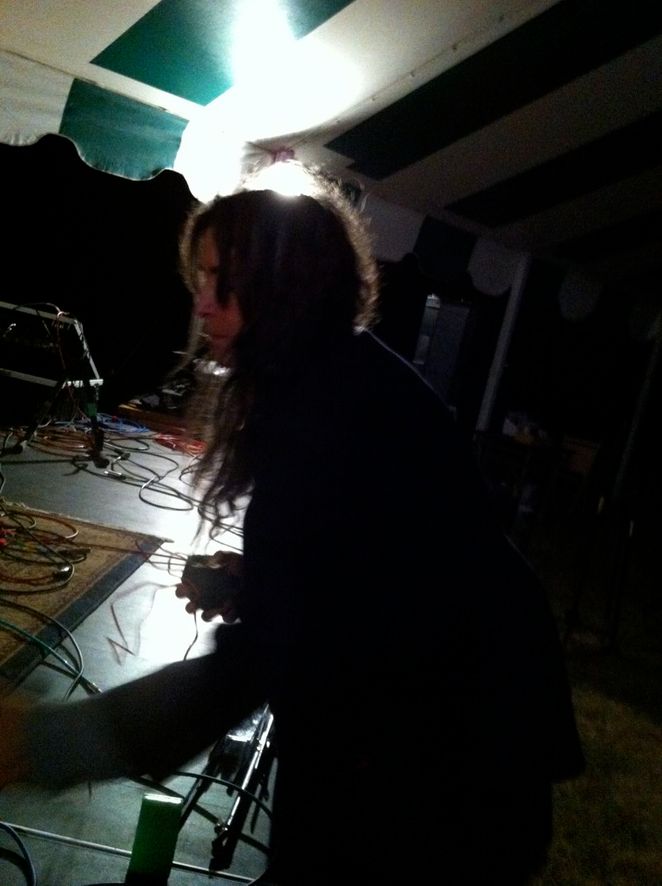 Okay, when July rolled around, the first thing I'd written there on my calendar was: "Guggenheim Application goes online". That gave me approximately two and a half months to figure something out. More on this later – or not. But whatever happens, I'm going to do the project and it has something to do with Froggy Bottom Guitars.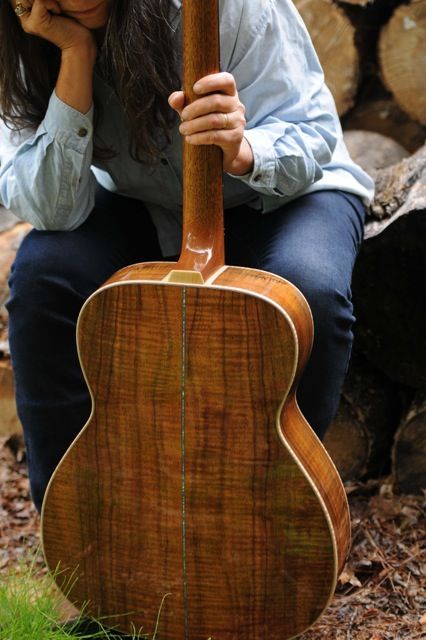 In July I got interviewed by a reporter from the Randolph Herald newspaper. I really appreciated her thoughtful approach. Here's the link:
 What Kind of Music Do You Get Coming from a Mountain Top? An article on Kristina Stykos and Pepperbox Studio by Kate Soules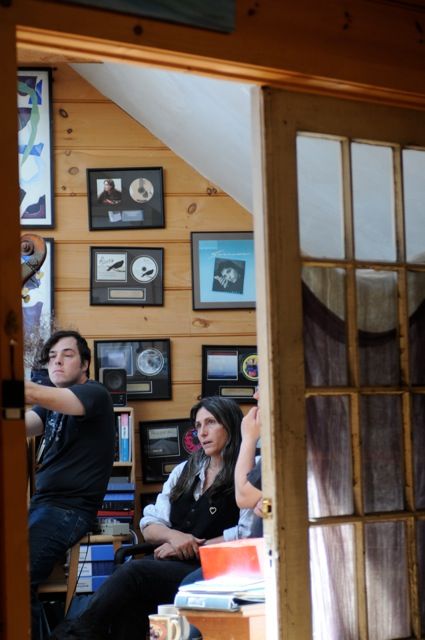 And finally, in July, my first time playing at Club Passim, the famous folk club in Harvard Square, and with two of my favorite people: my cousin Steve Mayone and fiddler Patrick Ross. We play as the Cousins Project, and the music we create does have a little genetic ju-ju in it, just a head's up. Check out our new album Beautiful Blood and consider buying it here:
Beautiful Blood by the Cousins Project: Kristina Stykos and Steve Mayone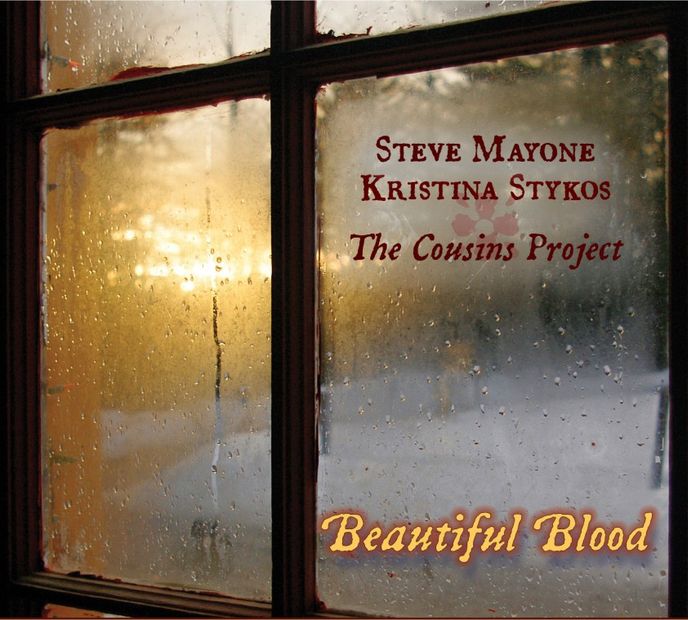 By late summer, did I need a hot day in the city sitting in a pile of dirt? Of course I did, because my artist/graphic designer extraordinaire Rachel Mello was in need of a garden makeover, and it was the perfect way to barter some CD package design. To be totally truthful, her artistic services had been rendered in the fall/winter of 2012/13 with design-work for my albums Wyoming Territory and Beautiful Blood – and it was high time for me to return the favor!
So in August I started this major front yard renovation at Rachel's place in Somerville (Ma.), with Rachel as my assistant - and within a couple of days we'd dug up bucket-loads of hard packed clay soil, removed invasive weeds and built a stone pathway. And simultaneously enjoyed ice cream breaks, gin and tonics, long conversations on the back deck and a night on the town featuring one of her art openings! So much fun. Two additional gardening workdays in September got it mostly all prepped and planted, composted, bulbs put in and everything mulched for winter, with only an ornamental tree left to add in the spring. I can't wait to go back and enjoy another few days in Davis Square when the tulips are coming up! Rachel, you are a gem of an artist and friend!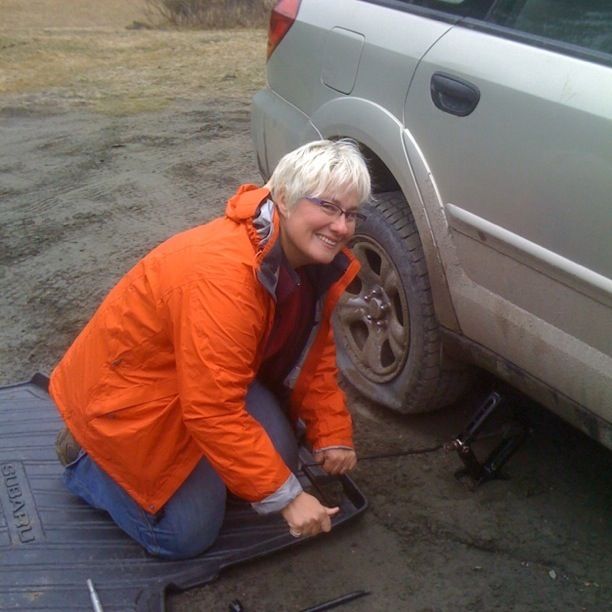 Of course August always brings the Tweed River Music Festival, held annually in Stockbridge, Vt., the brainchild of my sometimes band mate Bow Thayer and his partners in schemes and dreams, The Perfect Trainwreck. This year was my third year playing it - not with the Holy Plow this year but with the Cousins Project, and a line up including me, my cousin Steve Mayone, fiddler Patrick Ross, drummer Andy Plaisted and bassist Scott Corneille. It was the first time bringing the full band onstage with us, and I had a blast. Bow his banjo came up with us for a few – among other things,  we banged out Bruce Springstein's Atlantic City –a personal favorite!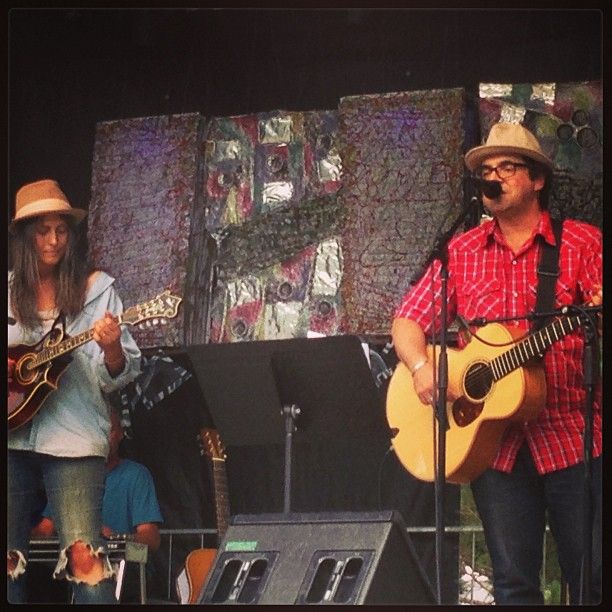 That same weekend, I also played a wedding at Shelburne Farms, backing up instrumentalist and balladeer Spencer Lewis of Bethel, VT, playing my mandolin and mandola, with Spencer on acoustic guitar and the incomparable Tyler Bolles on bass. One of those classic Vermont wedding days, flawless weather, on the shore of Lake Champlain, over-flowing with nature's sweetness. It's a must for any Vermont musician to sprinkle in dates like these, to make the summer season feel complete. Thanks for asking me, Spencer!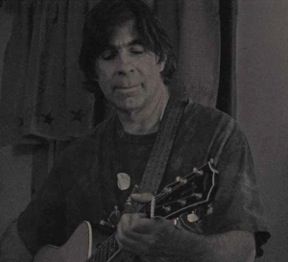 A cool new development this summer: I now have representation in Europe. I'm very happy so far with the support I'm getting, which is helping put me on the world map via international music blogs and radio stations. Here is the link to:
Hemifran: Kristina's European Rep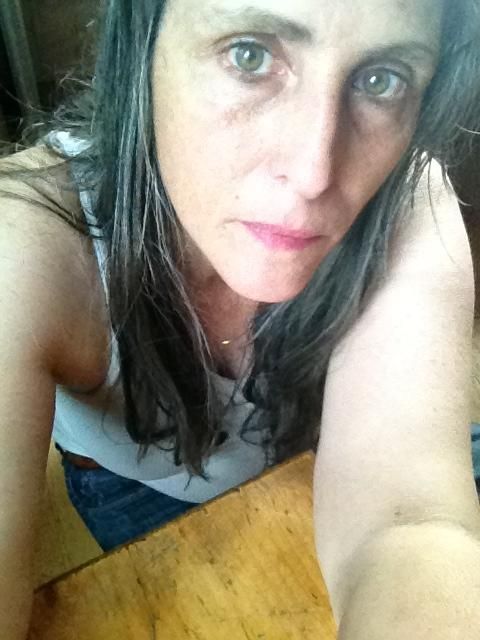 Studio work in August included a visit from singer-songwriter Abrial - back from Hawaii for one last recording session, before the release of her first solo album: Take Shelter, on Thunder Ridge Records. Abrial took on a Kickstarter campaign this summer and met her goal, raising the funds needed to complete this project. This is going to be a great album featuring soulful, quirky and intelligent songs by a bold new artist, who stretches some boundaries, with her unique spiritual twist and take on life's deeper meanings. Look for this full-length CD and bonus tracks this winter!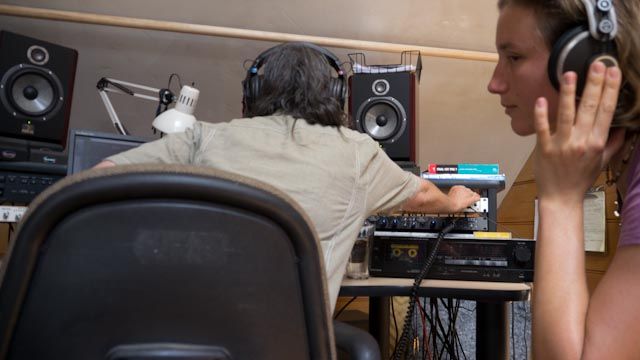 it's cliché to say it but how quickly the year is flying by! In September, Pepperbox Studio welcomed the arrival of singer-songwriter Miranda Miller [East Corinth, VT] - finally, after months of talking about it, which is often the case … and we got started on a recording project of her original songs, and getting her used to the intimate, sometimes painstaking, somewhat microscopic-focused at times, process of placing sonic artwork "onto tape". I'm not sure if it was what she thought it would be, this being her first time in the studio, but I'm anxious to see her again, real soon, to find out where we can go! She's a super thoughtful, velvety-voiced artist who will certainly turn a few ears.