FREYA YOST
Back from Italy for a short visit, singer-songwriter Freya Yost joined us for an intensive week of overdubs, and some experimental song-writing with co-writer and multi-instrumentalist Lutalo Jones. Also assisting with harmony parts: her sister, Anna!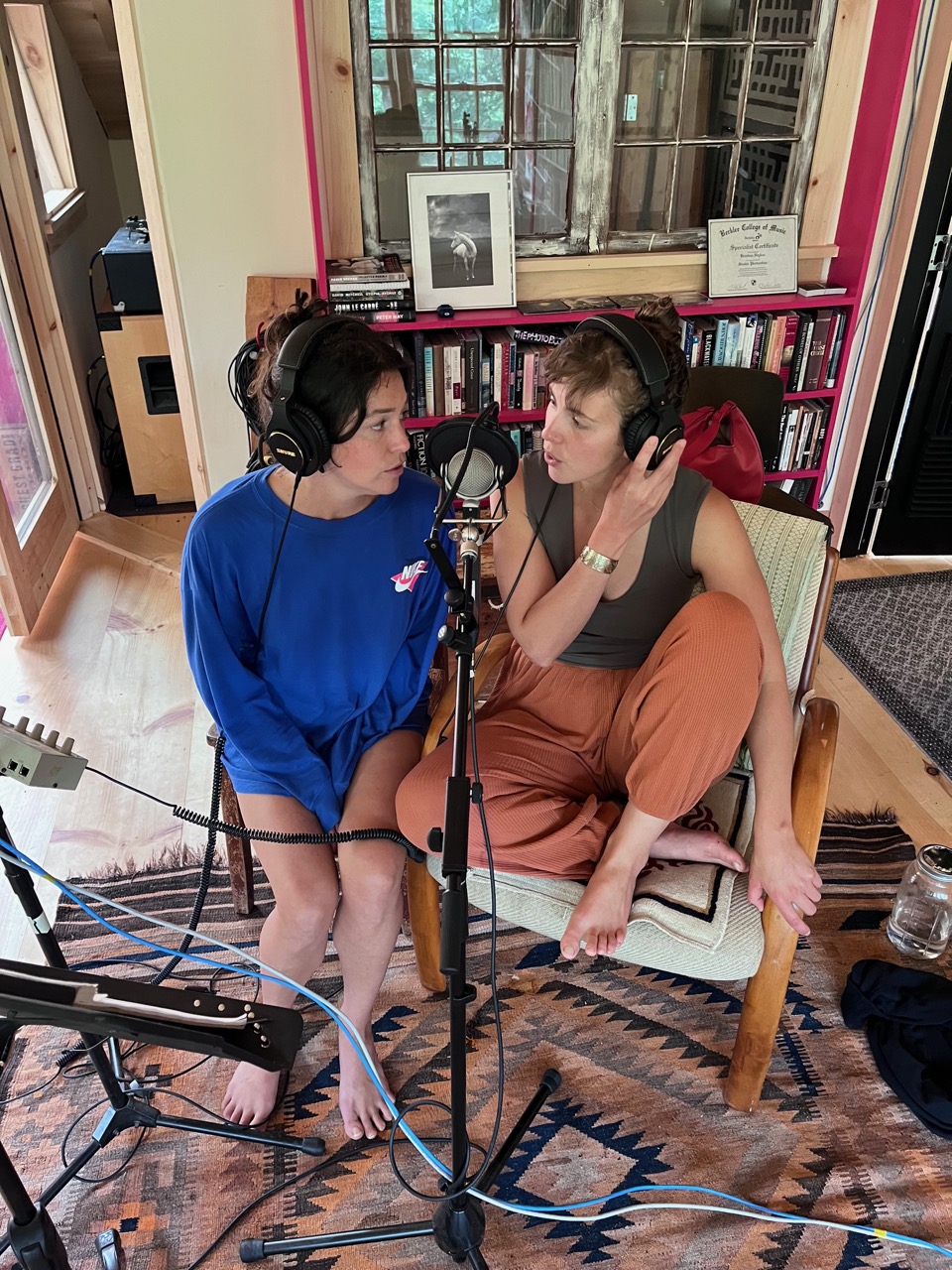 Freya's album has been coming together this past year, and I continue to be delightfully engaged with the power of her imagery as a writer, and slam dunk vocals.
This is a perfect example of why we built a cottage next to the studio building, for artists in need of lodging during their stay. Our post & beam tiny house is a cozy refuge for time out while on the road, and allows for more continuity during the process of developing an album.
We've come a long way since our initial live tracking session last winter, with keyboardist Ray Paczkowski, and drummer/percussionist Jeff Berlin. That set the tone for many of our arrangements, and made it easier to envision where future additions to the track list would land in the mix.
Special thanks also to Lutalo, who brought us a whole new way of thinking about Freya's newest song: Ordinary Chains. I confess their creative force as a duo has me wondering what the future might bring.
Look for Freya's album release around Christmas 2023!
LUTALO JONES
The Guardian said this about Lutalo: "Adrianne Lenker's Vermont-based cousin displays a similar lo-fi magnetism, with a gentle acoustic style offset by unsettling lyrics". What I can add to this is that Lutalo is real, in the sense that who he is as a human is very much who he is in his music. Not only does he bring his exceptional musicality to Pepperbox Studio, but he has been a major player in the re-imagining of this place, as an artist's space for creativity and learning, openness, and generosity of spirit.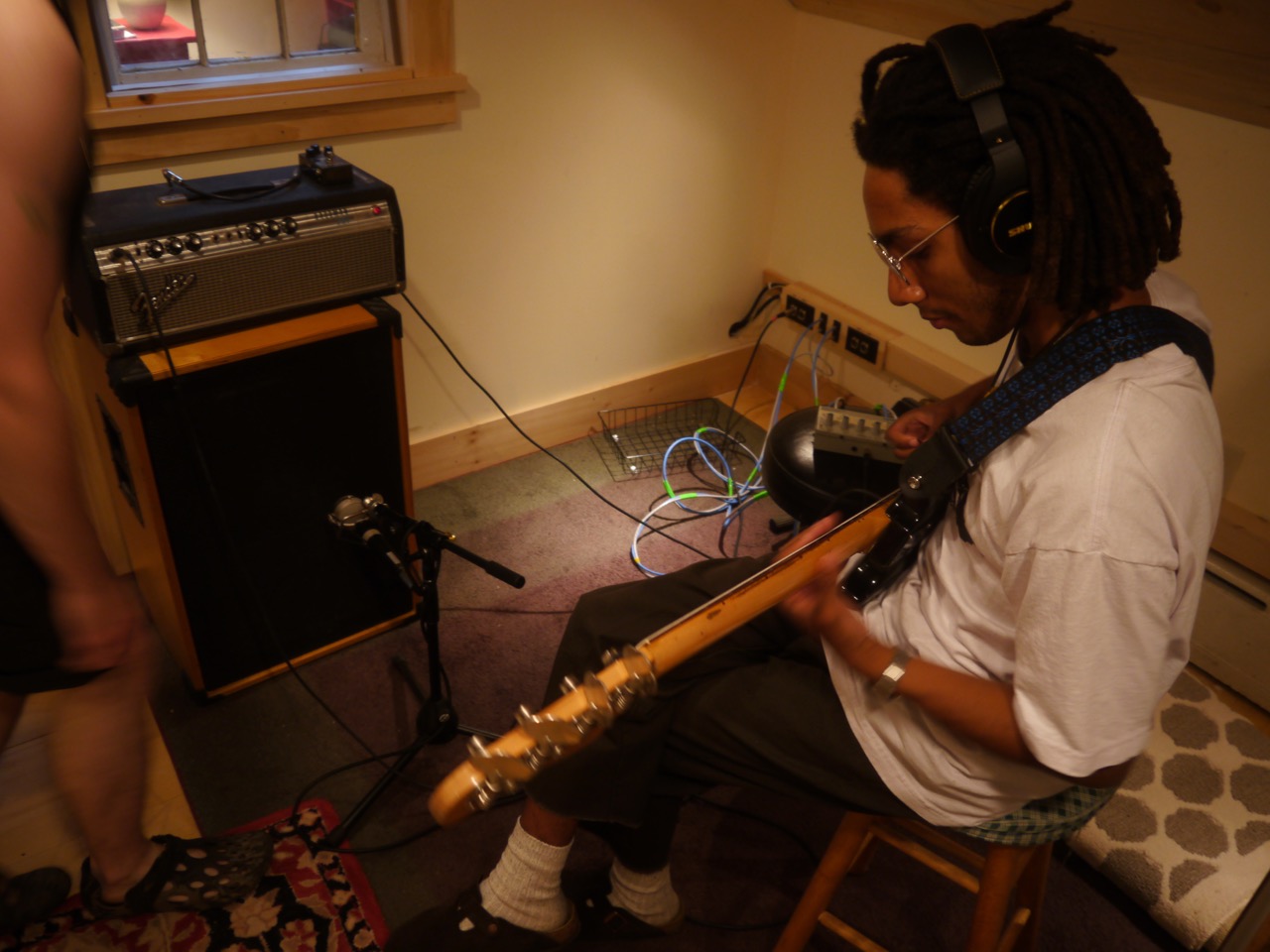 Lutalo and his long time cohort and co-producer Patrick Hintz have been actively involved with Pepperbox behind the scenes, trouble-shooting and lending a hand. 
One day this might look like labeling microphone wall inputs, or downloading new programs, such as Ableton, or updating our plugins, on a second studio computer, and work station.
Another day, it might look like sitting on the outdoor deck with guitars, swapping ideas, and sketching our a production to be executed later in the evening.
A recording studio is only as good as the musicians it attracts. On this score, I feel extremely fortunate to be developing a working relationship - and friendship - with these two amazing people!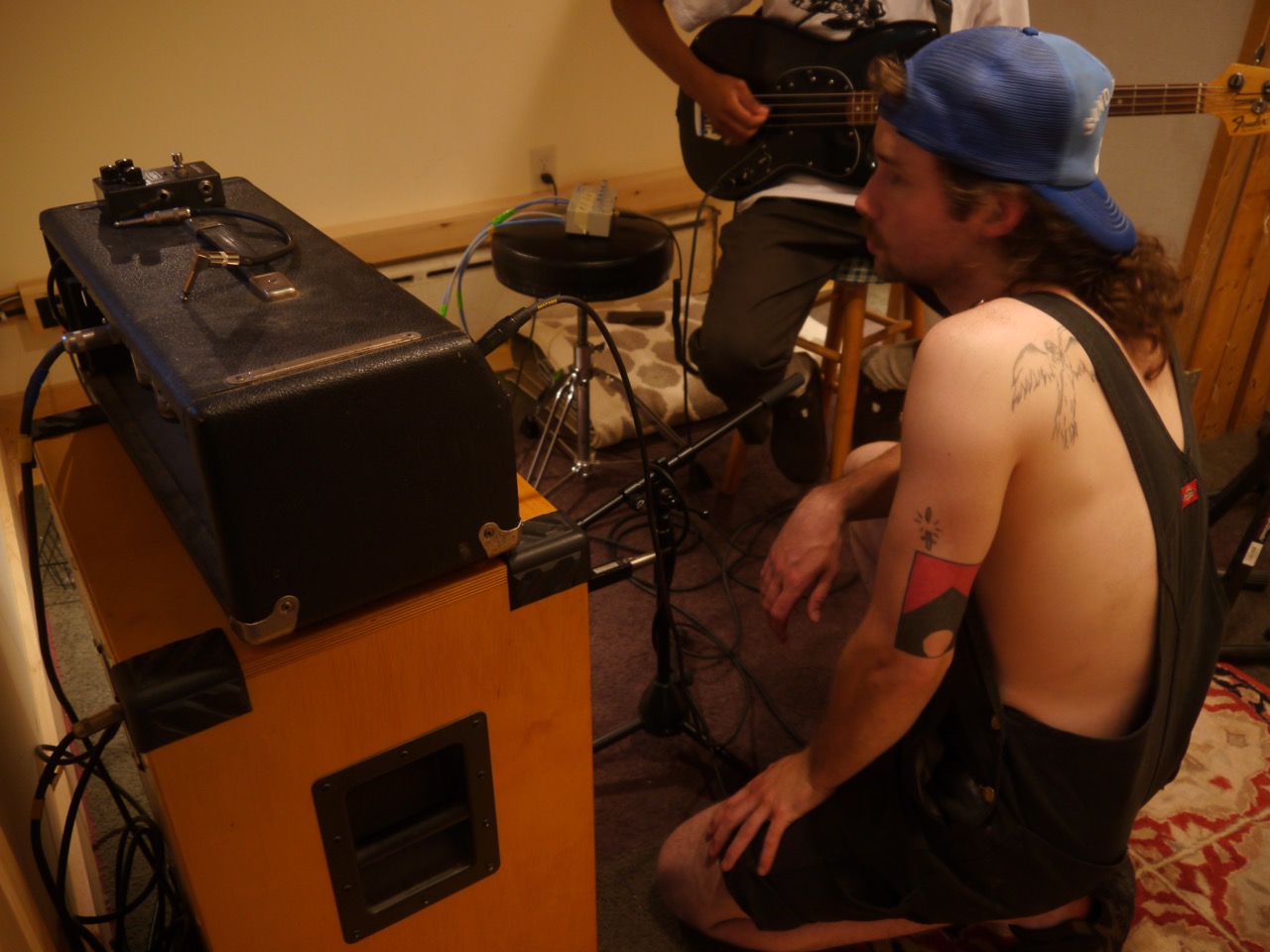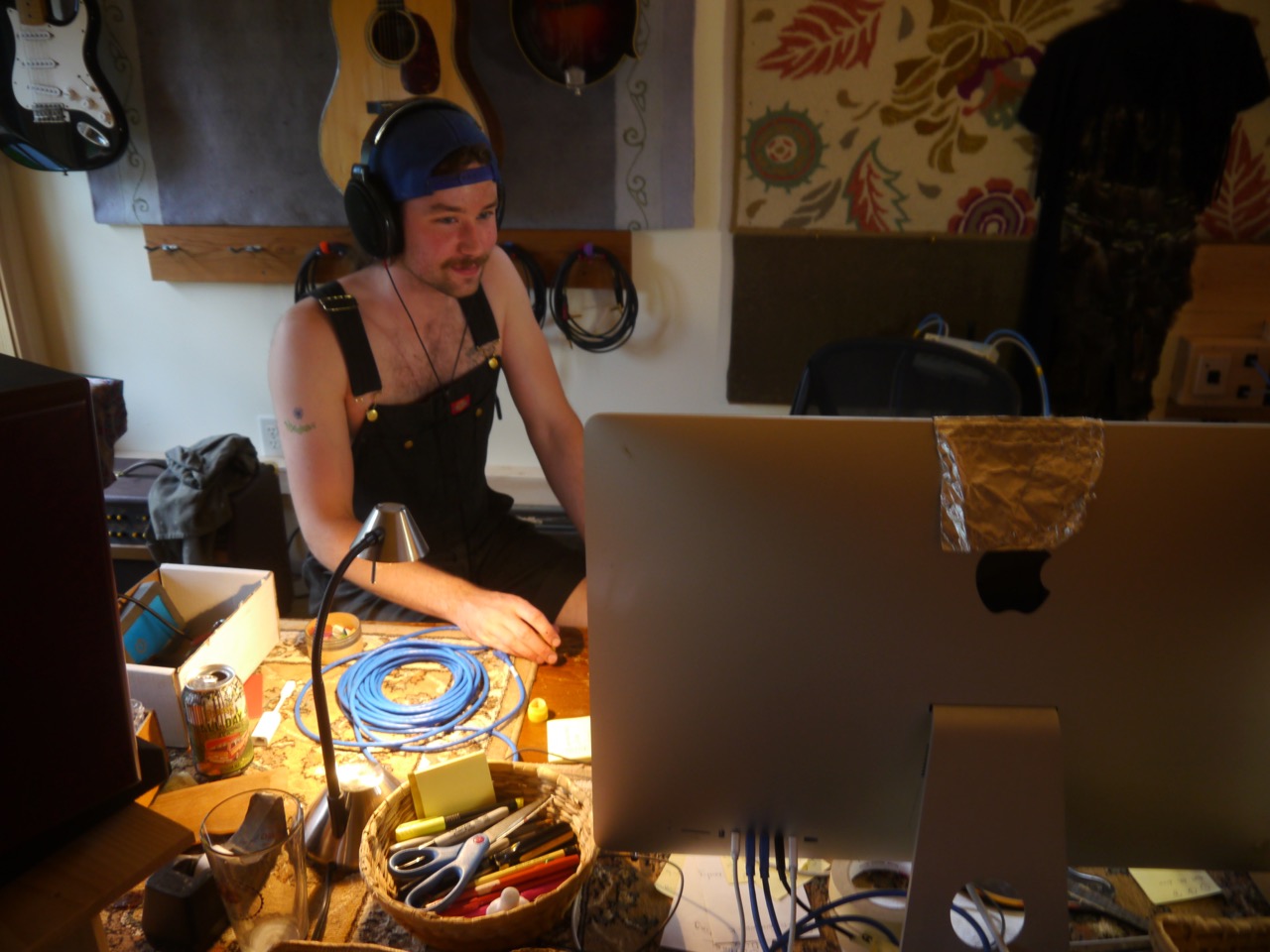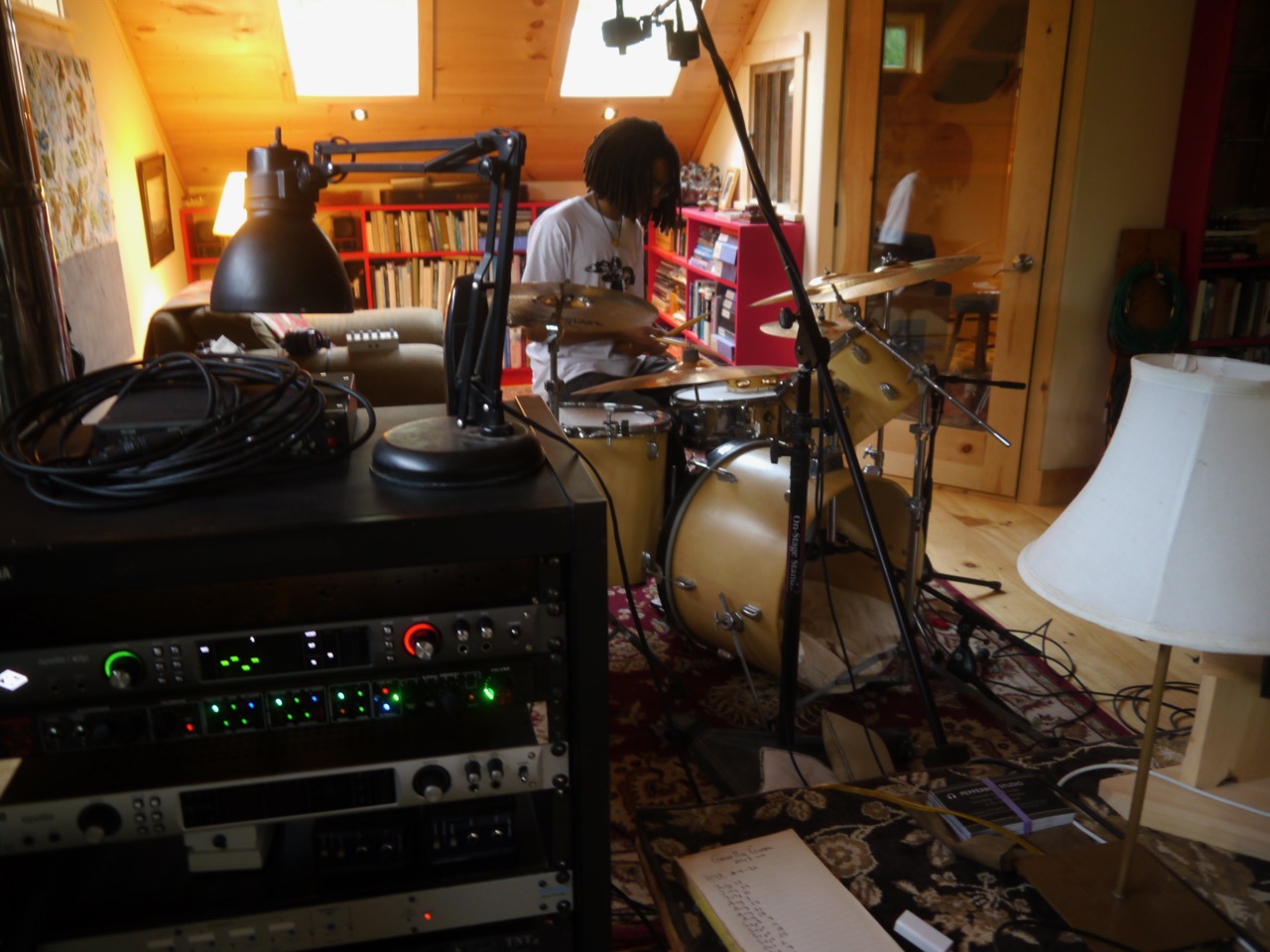 THE COUSINS PROJECT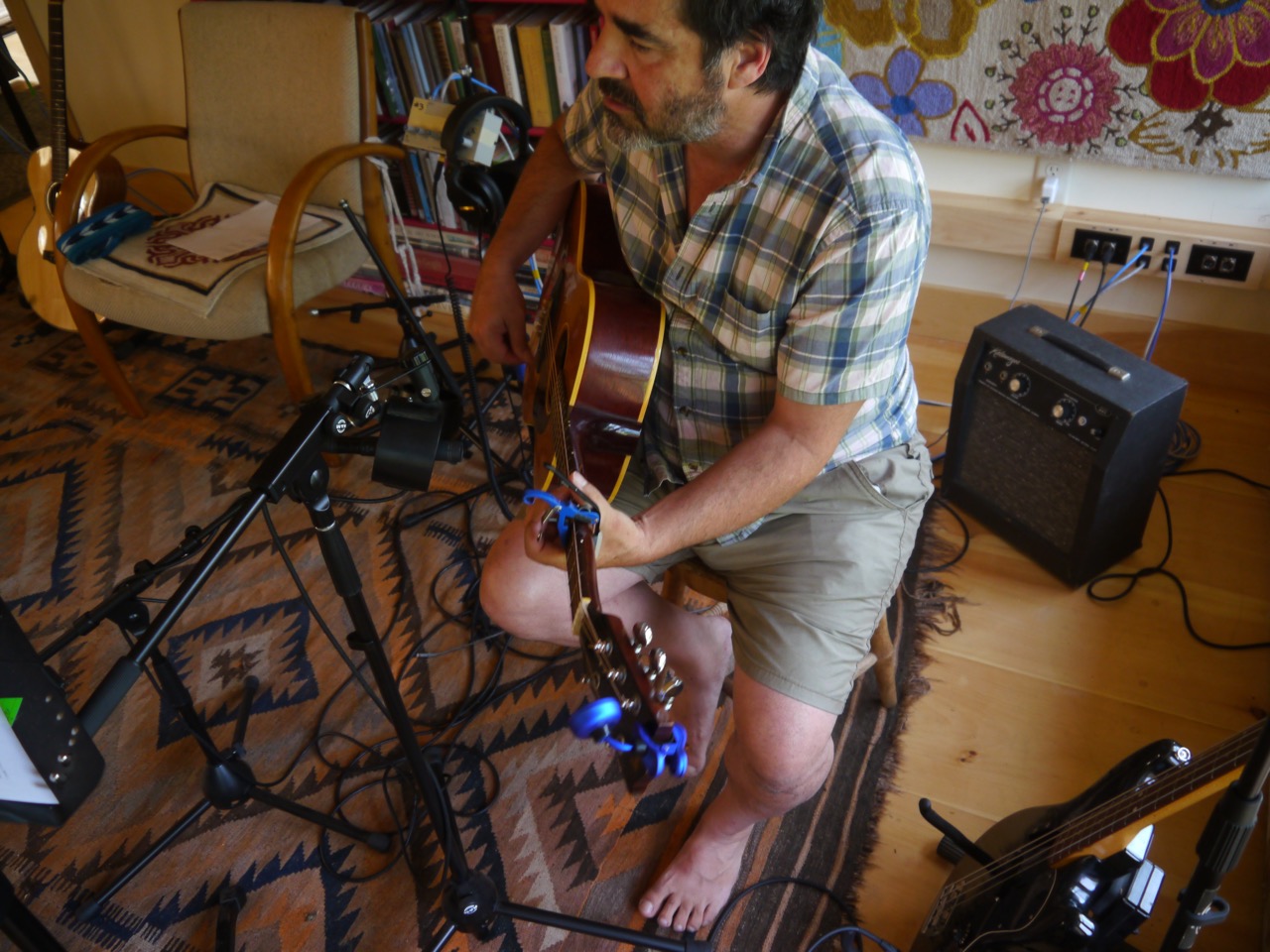 A five-day retreat, long over-due, for the Cousins. Our 2nd album was half done when all heck broke loose in the world (2020), and it's been a long road to getting back in the studio. 
We worked night and day to recover unfinished recordings, in files, on drives, hastily captured as phone voice memos and "as remembered", from the last time we were in the same place at the same time.
Singer-songwriter Steve Mayone is the consummate professional, often seen on tour with Kate Taylor (James's sister) or with his own band: "Bastards of Fine Arts", out of Brooklyn NY.  He is, in fact, my cousin.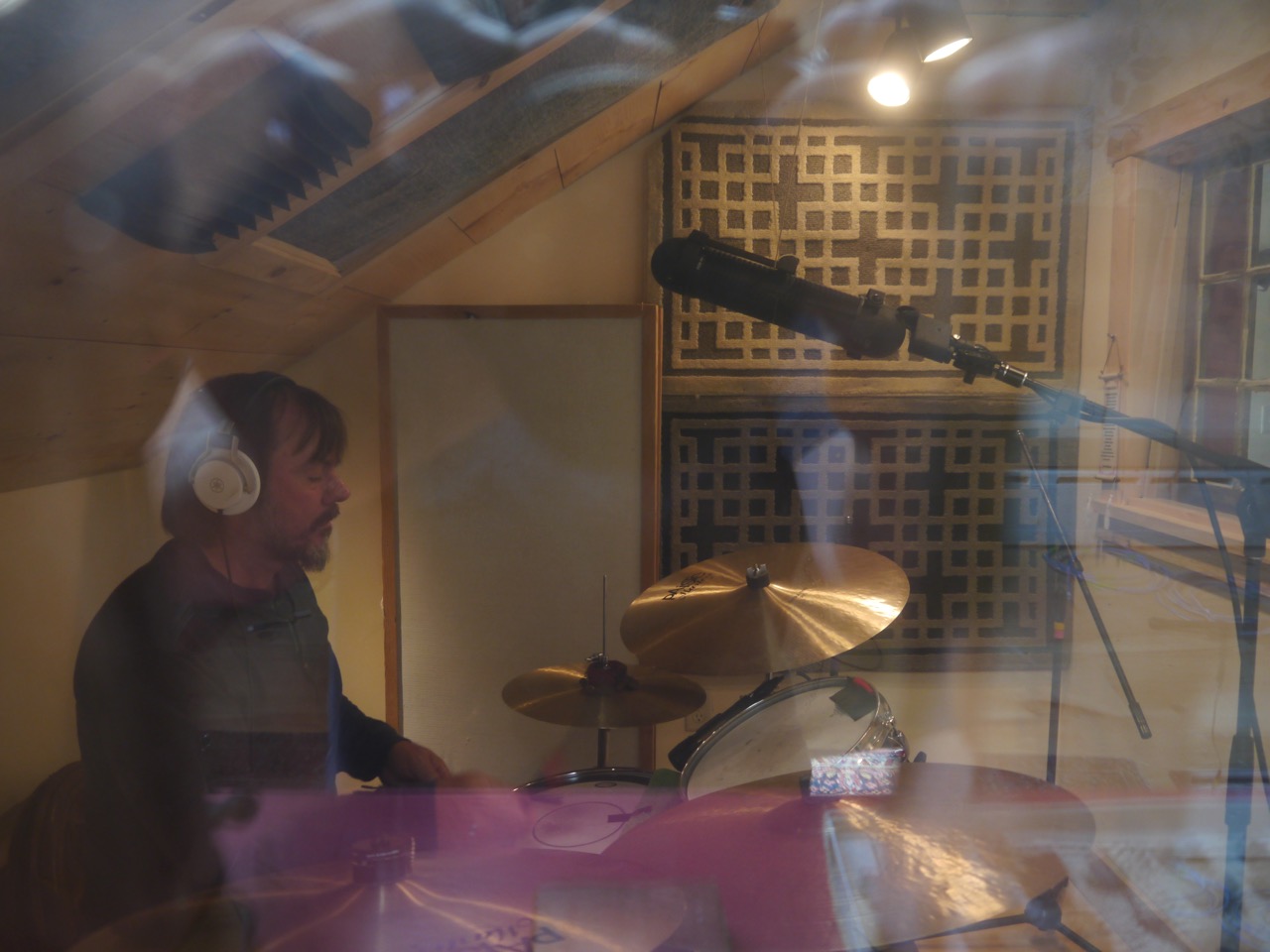 The third "Cousin" in our project is not related, per se, but perhaps best described as a "spirit animal" because the magic he brings to us is truly mythic in its influence. 
This is drummer & percussionist Jeff Berlin, of course. He builds a foundation like no other, for our eclectic song repertoire. 
And often while Steve and I are agonizing over having used the same word twice in our lyrics, he is busy creating a kingdom of sound, wherein the song can thrive and rise out of it's ordinariness.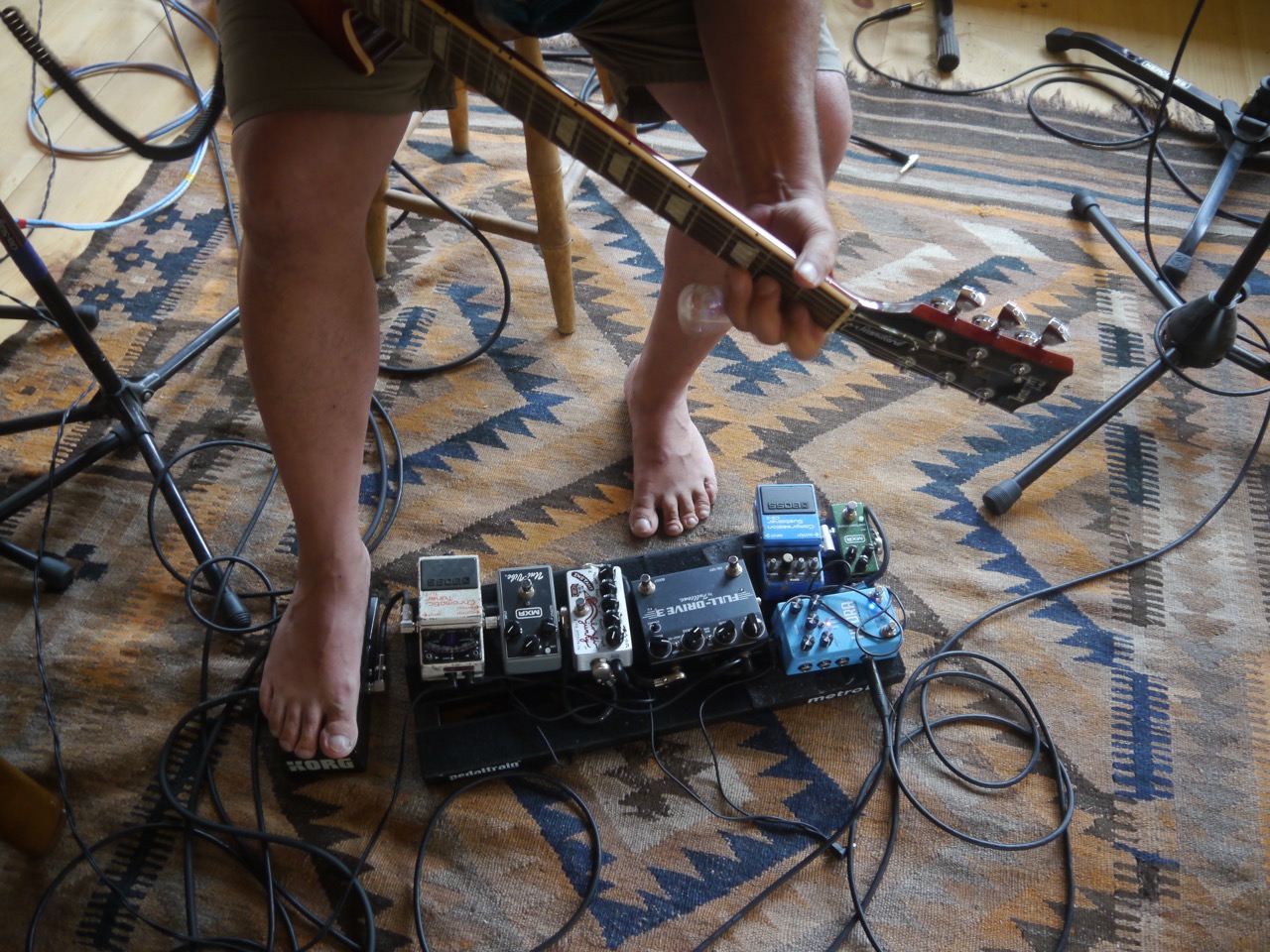 JOHNNE DICKASON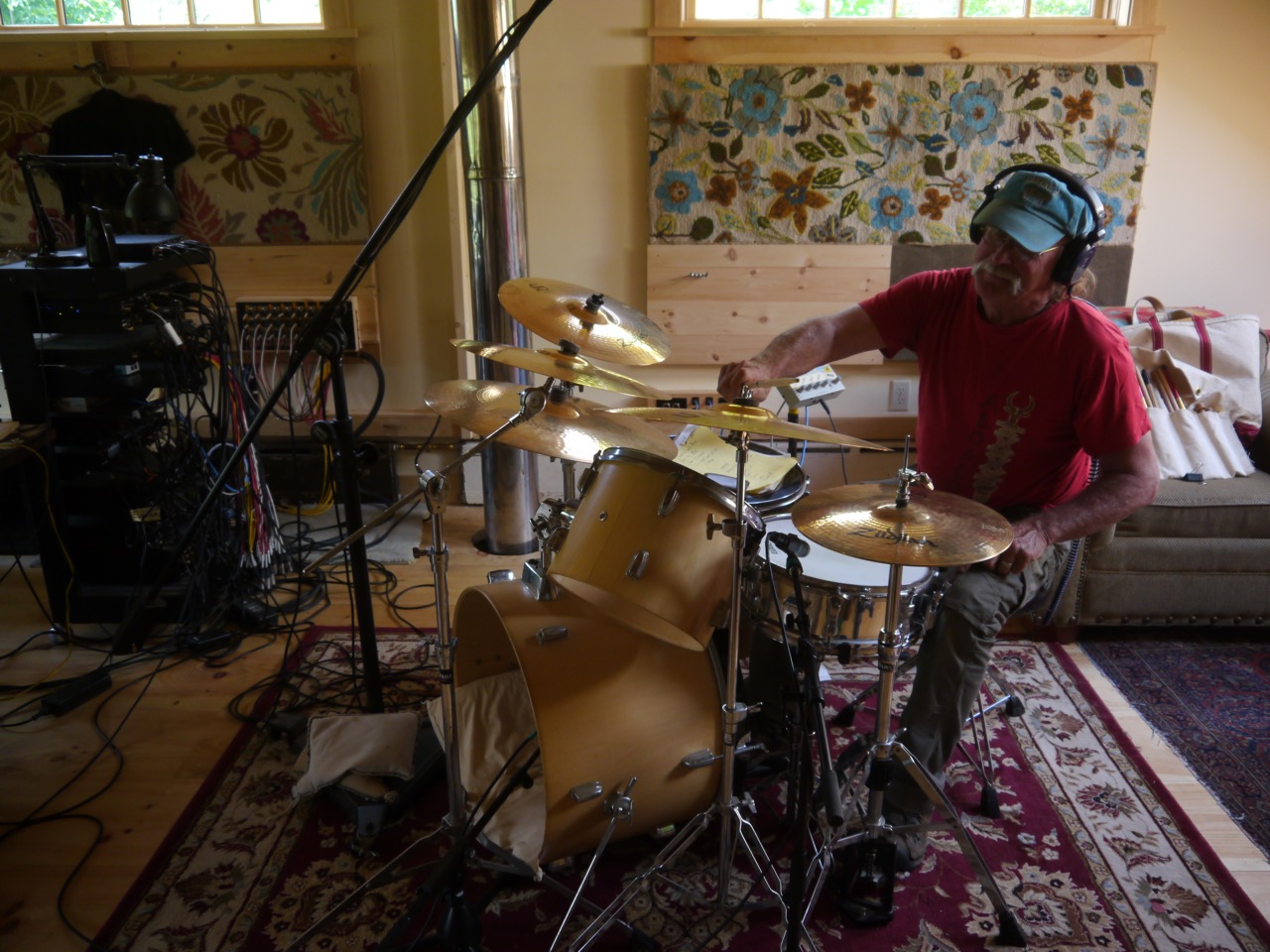 Johnne's new album "Wild Rivers" is in the works at Pepperbox this summer, a collection of new songs from a great guitar player & prolific songwriter, hailing from the hills of South Starksboro.
Locals have likely heard him play in fields, on bandstands, back porches, or at one particular (epic) barn party, he and his friends produce each summer. 
He's also the man behind much of the studio's unique wood-working details & carpentry. Now that's a whole other story we'll have to tell you some day!
"Wild Rivers" is shaped and driven by Johnne's strong, melodic guitar style, on both acoustics and electrics.  His songs dance between complex voicings, catchy hooks and subtly colored, heart-centric vocals. Never a dull moment, and I've loved working on it.
 Stay tuned for a release date this fall!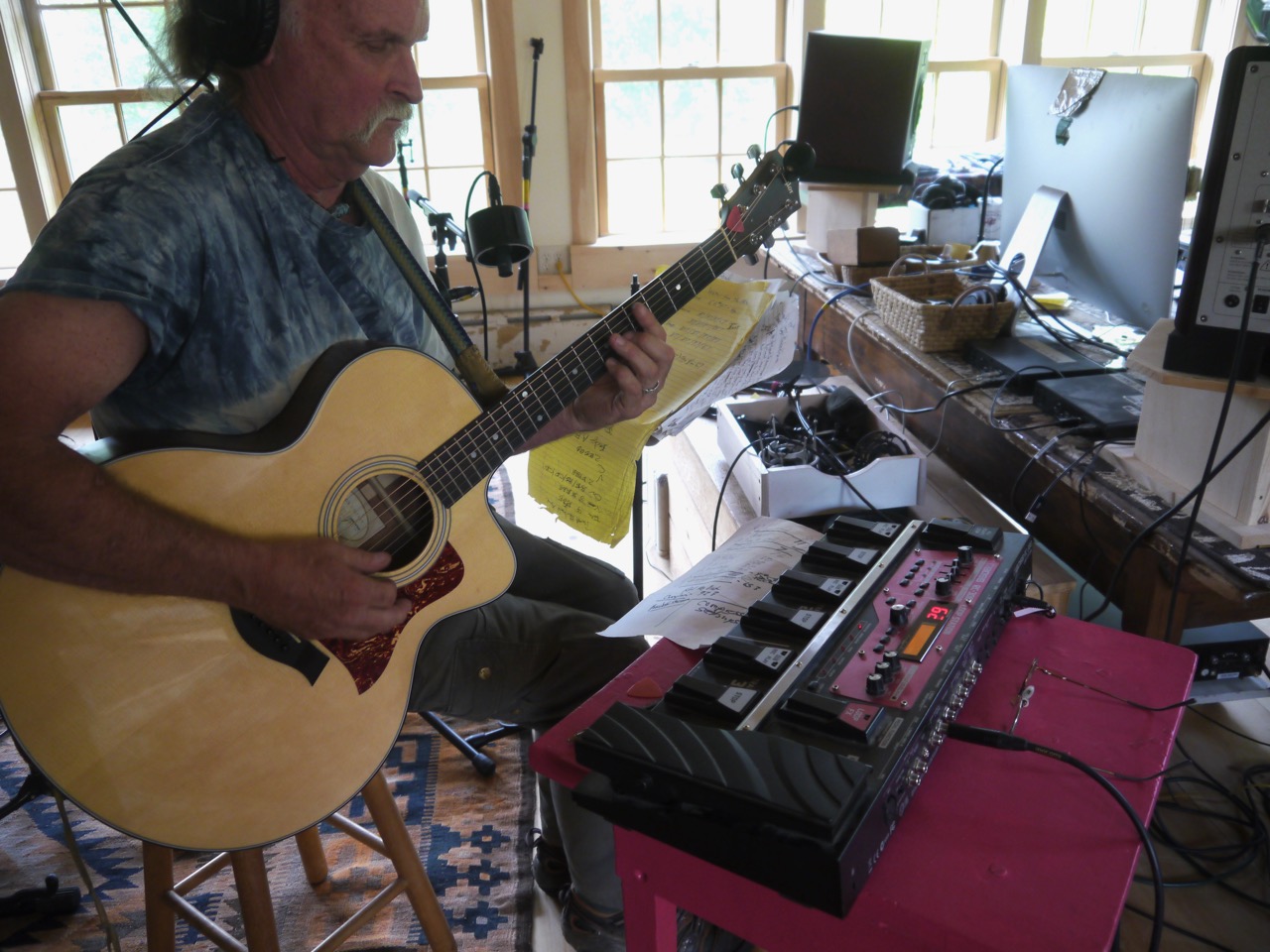 MARK PELLETIER
This album project was one of the first of the year, but I seem to have missed posting it here on the main website. So, let me introduce Mark Pelletier, who recorded his first solo album at Pepperbox earlier this year, and did such a stellar job of coming in prepared with his own arrangements and instrumentation, that I can honestly say I sat back a bit, and didn't have to stick my nose in too far.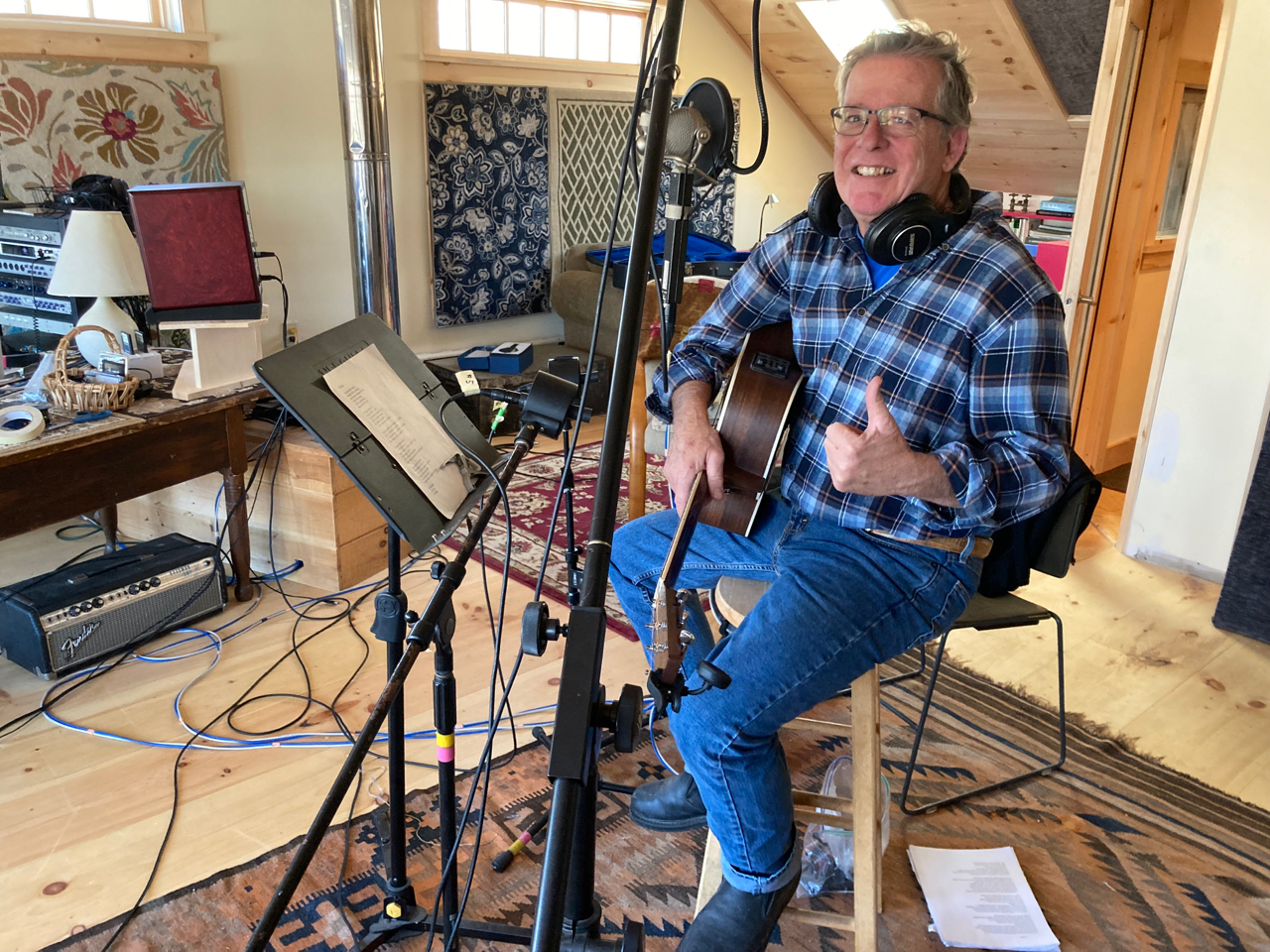 He's been a working musician for a long time, and knows what he likes, and knows what he can do. Backed by his own solid, country-style guitar playing, the narrative of his lyrics really got to shine!
I was immediately pulled into the stories his songs tell: about farming, and rural living, about being in a bar band, and being a good friend. About working things out in a love relationship; about the beauty and grandeur of simple things, and nature.
Joined by bandmates and friends for several tracks, he kept his productions spare, and effective. I love the end result! 
Check it out on Spotify: