COMING SOON: The New Pepperbox Studio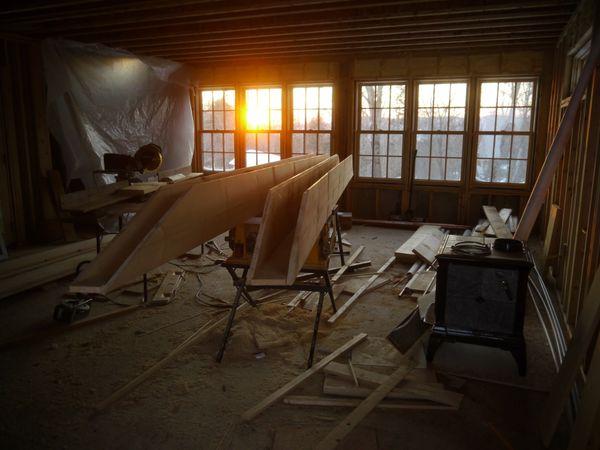 The studio is finally open again! Just an hour as the crow flies from our old location, and big things are happening. Thanks to a loan from the Northfield Savings Bank, we are nearing completion on a new, two story building, nestled under the Long Trail, in the mountain town of Lincoln, VT.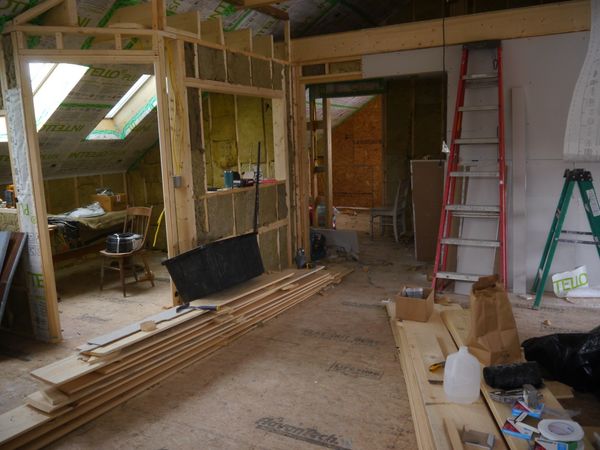 You guessed right - that's an isolation booth! As you can see, these areas are still under construction, so I've set up shop for the interim, in a spacious 26' x 26' room in my house, which will eventually be connected to the studio, via the "Sky Bridge". My rack is back together, and though for a while my gear was spread far and wide, it's now installed temporarily, in this very cozy, comfortable space. Graced with high ceilings and views of the mountains, now all we need are musicians. Please contact me directly to book time here, or to set up long distance work, such as mixing and editing. I am very excited to get back to work at this wonderful spot: another dead end road hide-away, which is literally on Vermont's Catamount Ski Trail!
GIMME SHELTER ... and a warm welcome within.
The opportunity to provide lodging for artists, as well as to x-country skiers and snow shoe enthusiasts, is something I've always dreamed of & it's finally going to become a reality, here in this quiet, back country location. Thanks to an incredibly generous community of friends and family, we were able to construct both a yurt, and a small guest cottage for just this purpose. Take a look!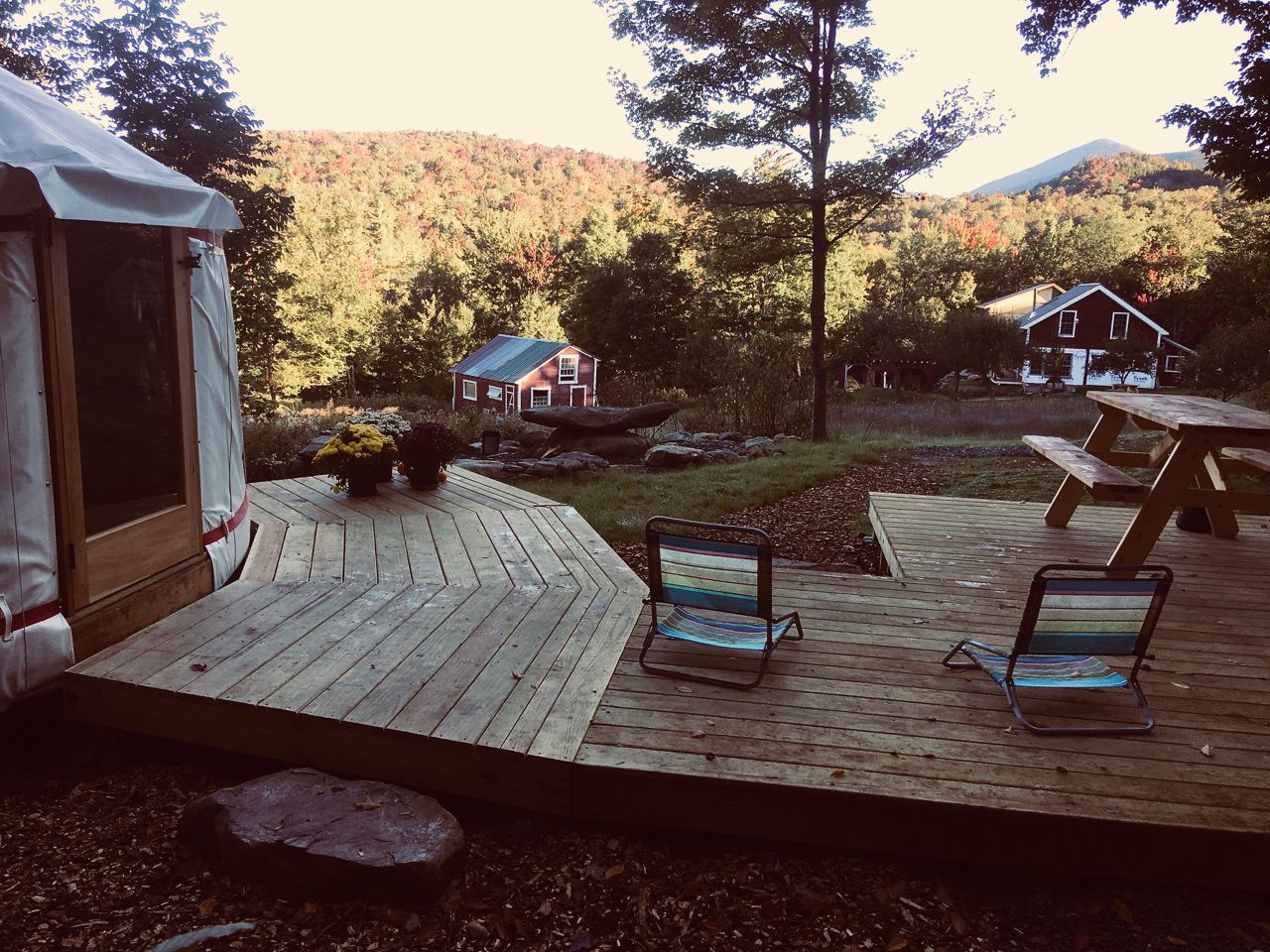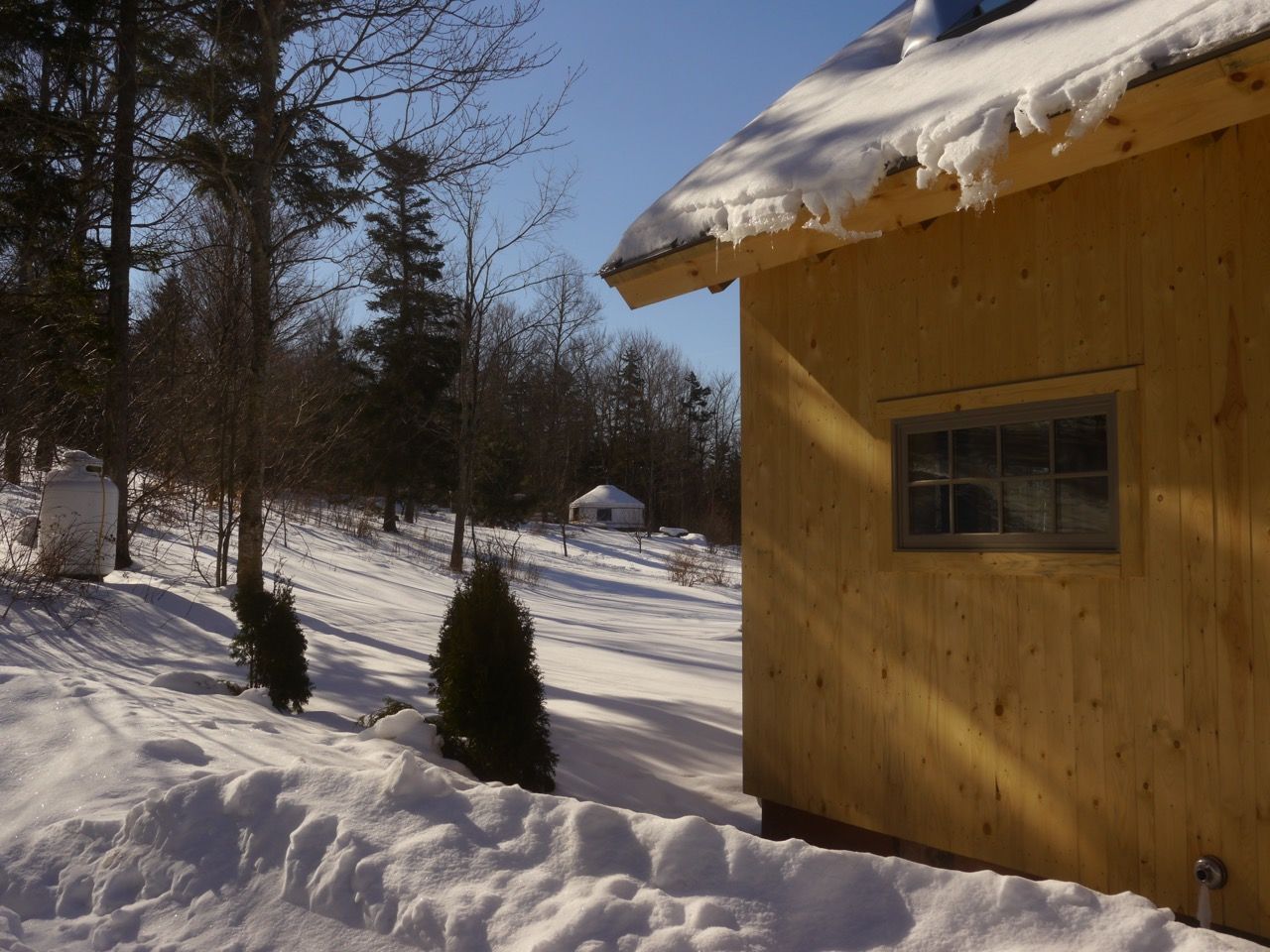 LIFE LEADS THE THOUGHTFUL MAN ... on a path of many windings.
So says the Tao-Te-Ching. And in case there is still any question as to what I have been doing for the last two years of madness on the planet, suffice it to say that I've been plotting all this, and making endless trips in my Chevy Silverado pickup truck back & forth over the mountains, moving boxes & furniture, picking up building materials, sinks and stoves, and working outdoors as much as I can as Gardenessa, to keep myself afloat. And of course adjusting to being dislocated, caught between ever-changing state "health" mandates, & my own personal process of moving from a town I'd lived in for close to 30 years. My decision to stand firmly, in the light of what I believe makes us and keeps us healthy, has not been an easy road. But in the end, I've felt continually blessed, many times over, to be working on this project with all kinds of folks, with all kinds of opinions, so that nothing surprises or scares me anymore. I say let's get on with life, and do what we do best: which is to create loving, supportive environments for enlightened living, and make truly beautiful art! xo