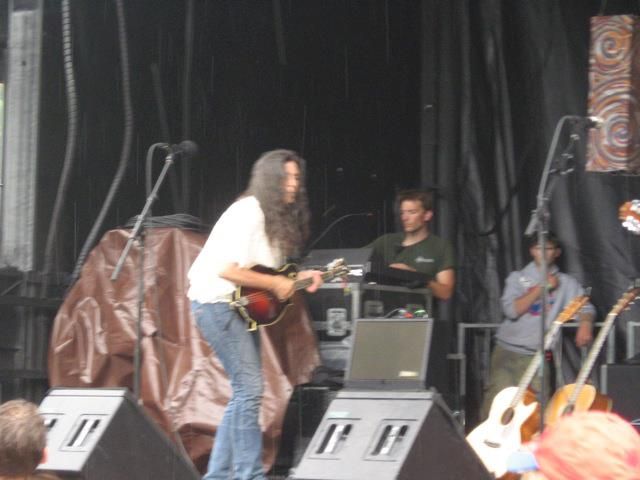 Here I am at the Tweed River Festival (8/5) happy to have a roof over my head as the skies opened up and sloshed festival-goers with buckets of rain. On stage with Bow Thayer, Patrick Ross, Jeff Berlin, Scott Paulson and guest Sean Staples of Session Americana, I was stepping around a few puddles, avoiding electrocution while trying to get the best out of my mandola. (photo by Julie James)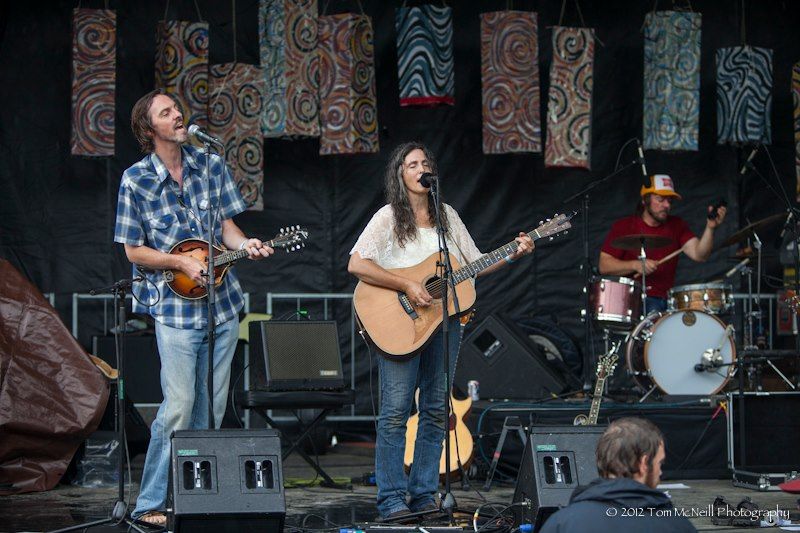 (photo by Tom McNeill)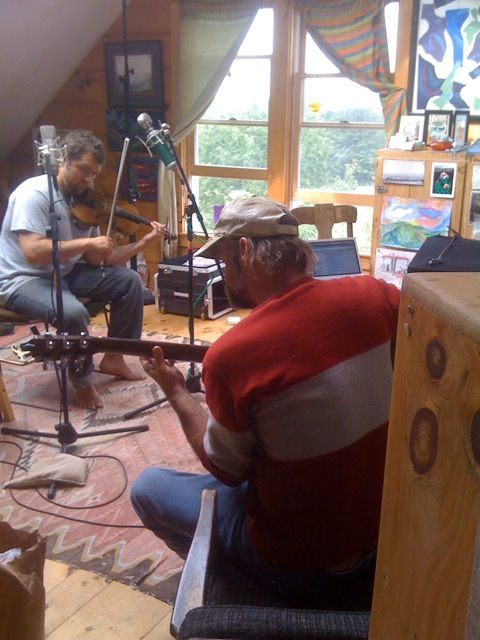 Next up in the studio, some great sessions with guitarist Doug Perkins doing some amazing live collaborations and over-dubs for his upcoming album. Above, Doug works with Patrick Ross fleshing out complex jazz-infused solo parts for original compositions "The Garlic Patch Rag", "Patagonia Waltz" and "Blues in A"; below with bassist Pat Melvin adding a sweet low end to "Three Little Jigs". I can't a wait to add my rhythm guitar to the mix! (photos by Kristina Stykos)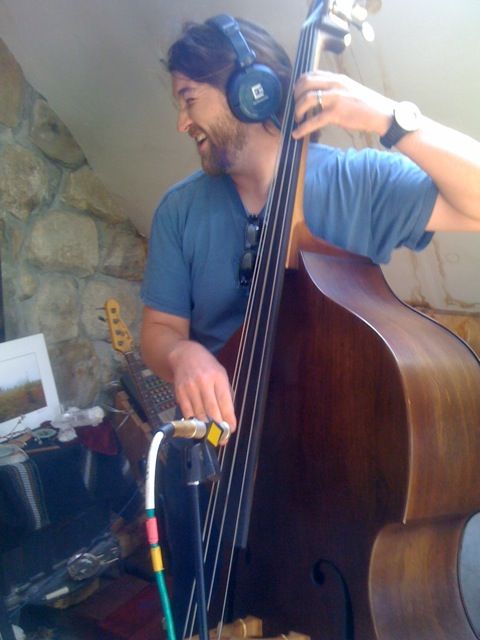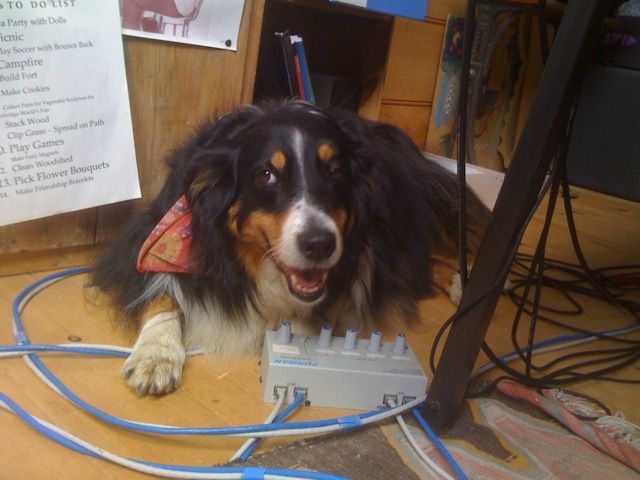 And of course there's Trixie, our best studio dog, with her own personal headphone mixer!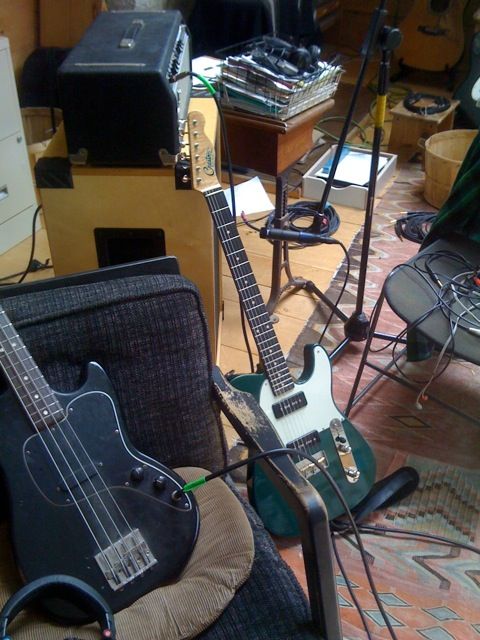 But this is what its really all about for me right now: when I get an idea I can't put one guitar down fast enough to pick up another, or a bass or keyboard...! And nowhere is all this instrument shifting coming to a head (happily so) more noticeably than in the soon-to-be-finished album by the Cousins Project, called "Beautiful Blood": that's me and Steve Mayone, with help from drummer Jeff Berlin and fiddler Patrick Ross. We wrote many of the songs collaboratively and certainly have arranged and produced them as a team, with surprising earfuls of prolific delight including harmonies, solos and just great emoting from 2nd cousins of the 1st order! Just one more push over Labor Day (is that a little too graphic?) and it'll be off to the mastering engineer in NYC for final touches and manufacturing .. and with a little luck we'll be taking it on a mini-tour thru Colorado in October - stay posted!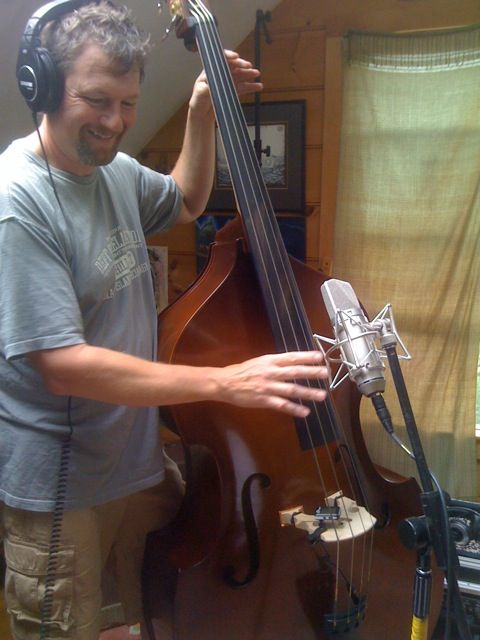 And yet another wonderful bass player; here is Scott Paulson working on a track for The Cousins Project: his first visit to Pepperbox Studio, and hopefully not his last!